The Eview Group has confirmed its entrance into the commercial space, partnering with a Melbourne-headquartered agency.
The group has partnered with Commercial Real Estate Group, founded by Robert Renner.
The move sees Eview break its scope into the commercial sector, while Commercial Real Estate Group will now be bolstered by stronger backend support systems, enabling greater flexibility to Mr Renner and his day-to-day operations.
Manos Findikakis, the Eview Group's CEO, said the partnership is a mutually beneficial arrangement.
"We are honoured highly experienced and well-respected real estate agent Robert Renner, together with his team, ha[s] joined the Eview Group, further introducing our network to the commercial real estate landscape," Mr Findikakis said.
"Widening our industry scope by spanning into commercial dealings fundamentally amplifies our offering and serviceability, ultimately connecting our residential and commercial markets. We are thrilled to have Robert and his team join our network, believing he can offer something really unique to our group."
Mr Findikakis added: "We are truly humbled and extremely fortunate to have found such a capable and driven individual, such as Robert, and believe we are the perfect network to help him achieve his desired successes.
"Given the evolving nature of our industry, and the recent reliance on digital communication and transactions, we're excited to think of the possibilities that we can introduce to the commercial real estate sector. On a personal level, Robert's contagious enthusiasm and irrefutable motivation will be an eagerly anticipated addition to our entire network."
Mr Renner said he was equally excited to partner with Eview.
"Having operated within the industry for over a decade, it has been exhilarating to watch the transition away from the more traditional agency hierarchy, as the appeal widens to explore the limitless possibilities that come with tech-savvy operations," Mr Renner explained.
"I'm excited to align with the Eview Group, a network who embraces this modernisation and innovative perspective, amalgamating a contemporary network of professional and creative agents, with industry-forefront systemisations and operations."
ABOUT THE AUTHOR
---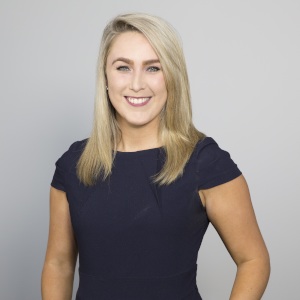 Emma Ryan is the deputy head of editorial at Momentum Media.

Emma has worked for Momentum Media since 2015, and has since been responsible for breaking some of the biggest stories in corporate Australia, including across the legal, mortgages, real estate and wealth industries. In addition, Emma has launched several additional sub-brands and events, driven by a passion to deliver quality and timely content to audiences through multiple platforms.
Email Emma on: [email protected]com.au