Coronis has elevated its senior leadership team with a new recruit on board set to bolster its Sunshine Coast hub.
The independent has welcomed Steve Hirst to the team, following an extensive recruitment campaign. Mr Hirst will lead Coronis' Sunshine Coast hub as it looks to broaden its presence across the key market.
"I'm very excited about the addition of Steve to our team. He comes with more than 25 years' experience in management and sales roles, and most recently as the NewsCorp general manager for South East Queensland where he managed 12 mastheads including the Sunshine Coast Daily, so not only is he a local, but he has an established presence and network on the coast," Coronis COO Karuna Dimelow said.
"It was evident from the first meeting with Steve that he was passionate about driving a strong team culture and working in the trenches with his team to help them achieve their personal and professional goals, which is exactly what we are looking for in our Hub Directors.
"We're in the process of changing our entire business structure in order to deliver better leadership, a better team culture and a better brand presence in each of our core markets so that our teams are not only happy, but so they are thriving.
"I believe that by thinking differently and changing the way we operate, that we will ultimately change people's lives for the better which is what we want for all of our team."
Mr Hirst said he was equally excited to join the Coronis team and play an instrumental role in growing the company's brand presence and market share on the Sunshine Coast.
"In my short introduction to the Coronis Group so far, it's evident to see they are forward-thinking and clearly focused on their team's growth and goals, which is refreshing to see," Mr Hirst said.
"Despite the challenging year and everything COVID-19 has thrown their way, they have continued to post strong results across the company due to the technology and systems they already had in play which really stood out to me.
"The other factors that attracted me to Coronis were the similarities between our values and the team culture. As soon as I walked into the Sunshine Coast hub, it was evident they had an amazing team and great attitude and it was something I wanted to be a part of.
"In my experience, I have found that a team's performance and results can really improve with the right leader and strategy in place, so I'm looking forward to hitting the ground running and getting to know my team and how I can best help them."
ABOUT THE AUTHOR
---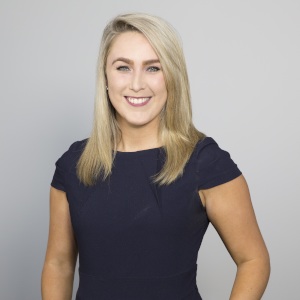 Emma Ryan is the deputy head of editorial at Momentum Media.

Emma has worked for Momentum Media since 2015, and has since been responsible for breaking some of the biggest stories in corporate Australia, including across the legal, mortgages, real estate and wealth industries. In addition, Emma has launched several additional sub-brands and events, driven by a passion to deliver quality and timely content to audiences through multiple platforms.
Email Emma on: [email protected]com.au