Century 21 has responded to the COVID-19 pandemic by enhancing its key service proposition to its network.
The group has utilised insights and feedback in rolling out daily video conferences to keep all of the network on the same page when it comes to changes, success stories and as a means to foster new ideas brought to the table.
In light of the findings, Century 21 (C21) has recruited a number of individuals to its corporate team to provide members a greater level of service in the core areas of customer service, growth in salespeople, onboarding and training.
On that note, James Bell has joined C21 in a senior capacity as the head of network service, bringing with him 20 years of experience in the real estate industry, including running an independent agency and auctioneering.
Mr Bell's new role at C21 will see him focus on the delivery of the "highest level of service and a meaningful experience for franchisees and the wider network". He will also provide "a tailored recognition program to ensure all members of the network receive the promotion and celebration earned throughout the year, reaching C21's various awards benchmarks in the absence of group events in 2020", a statement from the group confirmed. 
"I very much look forward to driving the current and next generation of agents to success by delivering a platform that offers the surface and substance that agents need to be successful," Mr Bell said.
Commenting further, chairman of Century 21 Charles Tarbey said: "The growth of the C21 brand is inextricably linked to the success of the offices and agents within them. The role James will fill is about strengthening the partnerships with our offices and our people."
In addition, Michael Bables has been welcomed back to the NSW arm of C21, having previously worked for the group. Dion Moon has also joined the NSW corporate team, having also previously worked with the business. Both Mr Bables and Mr Moon will be responsible for assisting offices grow and succeed. 
Meanwhile, to ensure new offices and mobile agents receive a "great onboarding experience and continued support", C21 has enlisted the skills of Steffen Winter, a specialist in project management and training. 
Mr Winter will not only provide a seamless onboarding and orientation process for new franchisees, but will also develop and manage content on C21 University. This "interactive online learning platform delivers on-demand education so members of the C21 network can develop competencies related to their role and enhance career development", the statement from the group said.
"It is particularly important to me that we provide a high level of service to existing and new members of our network, and these recent hires show our commitment to this," Mr Tarbey added.
"The value delivered by our people will complement a technical focus we have on encouraging the strategic adoption of new and emergent technologies that will help our agents work smarter."
ABOUT THE AUTHOR
---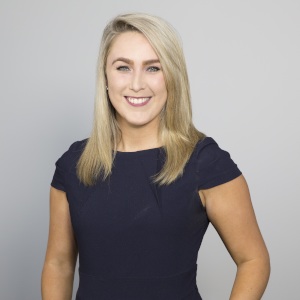 Emma Ryan is the deputy head of editorial at Momentum Media.

Emma has worked for Momentum Media since 2015, and has since been responsible for breaking some of the biggest stories in corporate Australia, including across the legal, mortgages, real estate and wealth industries. In addition, Emma has launched several additional sub-brands and events, driven by a passion to deliver quality and timely content to audiences through multiple platforms.
Email Emma on: [email protected]com.au