Raine & Horne's Victorian network continues to make strides despite the state undergoing its recent, renewed lockdown laws.
Raine & Horne has launched the new office at Berwick, which is being headed up by real estate principal James Fernando.
Mr Fernando joins the group from independent agency Xenith Real Estate, which he has operated since 2018 with the support of six sales agents and two property managers.
His move to Raine & Horne followed a conversation with Raine & Horne Victoria managing director Randolph Clements, who convinced him to join the network.
"Apart from Raine & Horne, several other networks approached me," Mr Fernando said. "However, I found that Randolph, with his strong personality and real estate experience, took a different approach to the competition.
"He immediately put me at ease and explained the benefits of being part of a network, such as technology, marketing, recruitment and training support compared with going it alone as an independent. 
"This is a decision that makes even more sense now as we negotiate together as a big network through the challenges of Melbourne's second round of lockdowns."
Commenting further, Mr Fernando said he's keen to hit the ground running, with Raine & Horne's sophisticated technology enhancing his ability to do so. 
"Thanks to the super brand's fantastic digital innovations such as Amplify which uses social media platforms, we have put vendors' properties in front of thousands of active and passive buyers," Mr Fernando said.
"Indeed, we are already Raine & Horne's third-biggest user of Amplify in Victoria.
"Now, empowered by the Raine & Horne brand with more credibility and sophisticated technology, we are determined to move ahead with our determined team of 10 agents who are positively meeting the requirements of our clients even during the pandemic." 
Also commenting on the arrival of Mr Fernando and his team, Mr Clements said the new Berwick group "are a tight-knit group of like-minded passionate and successful real estate professionals".
"They pride themselves on providing an honest and personalised real estate experience to their clients," he said. 
"James and his team take great pleasure in developing long-term relationships with their clients, and nothing gives them more gratification than being consistently rewarded with repeat business and referrals.
"I'm excited about working with James and delivering Raine & Horne's industry-best levels of service and innovation to help the Berwick community achieve their real estate goals."
ABOUT THE AUTHOR
---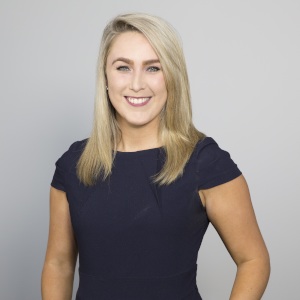 Emma Ryan is the deputy head of editorial at Momentum Media.

Emma has worked for Momentum Media since 2015, and has since been responsible for breaking some of the biggest stories in corporate Australia, including across the legal, mortgages, real estate and wealth industries. In addition, Emma has launched several additional sub-brands and events, driven by a passion to deliver quality and timely content to audiences through multiple platforms.
Email Emma on: [email protected]com.au