What does it take for a business to succeed? A great idea? A new innovation? Perhaps a complex strategy? Or maybe an awesome business plan? Those mentioned can indeed take your business to where you want it to be, but sometimes a simple yet well-executed plan can do the job, writes James Short.
A business plan is like a rudder. Without it, you risk going around in circles and, even worse, not being aware of it. Getting lost in the hustle and bustle of running a company can sometimes lead you to think that you are still going in the right direction.
Is that really the case though? Is your business succeeding?
With the global pandemic still in full swing, most companies are still struggling to adjust to the new normal. As an entrepreneur, you have to take a second look at your current business plan to check if it is still viable.
What should've worked before might already be irrelevant in today's climate. Even without the global pandemic, adapting your business plan to work with the current situation is easier said than done — but it can be done.
The question is, did you succeed? Were you able to make your business a success? Fortunately, there are signs that you can look out for.
A great management team
A successful business has a great management team behind it. What makes a management team successful? They have a complete understanding of the company's goals, objectives and mission. They are fully aware of what their roles are and are laser-focused on achieving their objectives.
The key here is that ALL of the members of the management team share the same focus and should be on the same page. They are on the same mission and, as such, work with each other's strengths and cover each other's weaknesses. It boils back to good, old-fashioned teamwork.
Teamwork equals success.
Social contributions
When was the last time you gave back to the community? When the pandemic hit, did you reach out to your community to help? How about donation drives and giving to charities?
If you were able to do this at least once in the last few months, then chances are your business is successful or on its way to being successful. Being able to give back to the community, even during hard times, means that your company is capable of weathering out the storm.
You have reached stability and that, in itself, is a success. The best part is, being a socially responsible company is a great way of building the foundation for future successes.
By James Short, consultant
ABOUT THE AUTHOR
---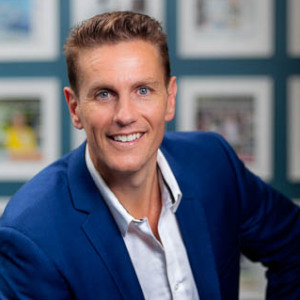 James Short has been assisting principals and directors lead and grow their businesses for the past six years. Taking them from being stuck, unclear and not moving forward to having that clarity, direction and accountability within their organisation.