Do you want to step up from agent to business owner? If so, let me explain exactly how to do it, writes Andrew Reeves.
The process is simple, although it does require a lot of hard work and sacrifices.
By way of background, I started my business in 2013; four years later, it was named One Agency International Office of the Year. By the time I sold my business earlier this year, it had two offices, 20 staff, 420 properties under management and annual GCI of $3 million.
So, the five-step process I'm about to share really does work.
First, you need at least five years of industry experience so you understand the ins and outs of real estate. I had 14 years of experience when I opened my business, although, in hindsight, I realise I could've made the jump years earlier.
Second, you need to take advice from those who have been there and done that. An obvious way to do that is to join a group. I think I would've been successful if I'd gone out as an independent, but it would've been harder and taken longer.
By joining a group, I was given all the back-end support I needed, which allowed me to focus on growing my business and maximising my profits. Another thing I did was seek outside support. I used a business coach and a property management consultant to become a better principal.
Third, you need to focus on building a rent roll. A rent roll is the foundation of your business.
It gives you consistent income, which allows you to get through different kinds of markets. If you build a rent roll, you've always got a saleable asset. It also helps you in your local market, because it means more signs, more marketing and more exposure, which allows you to grow your brand. Whenever you sell a property to an investor, try to turn that buyer into a property management client.
Fourth, you need to remember the saying that One Agency founder and CEO Paul Davies has become famous for — it's not what you make, it's what you keep that counts. Profits are far more important than revenue. Always look for ways to minimise your costs, especially your fixed costs. (One reason I chose One Agency was because I didn't have to pay commissions to head office.) Also, defend your income by building a rent roll.
Fifth, you need to see relationships as a form of currency. Our game is all about relationships, but they take time to build. The more people you get to know, and the more effort you invest in nurturing those relationships, the more clients and referrals you'll attract.
By following that five-step process, I was able to build a really profitable business, sell it and transition into semi-retirement. It took a lot of hard work, but it gave me the freedom to enjoy the next stage of my life.
Andrew Reeves joined the real estate industry in 1999 and is now an exclusive consultant to the One Agency network. His former business, Reeves Properties, was named One Agency International Office of the Year in 2017.
ABOUT THE AUTHOR
---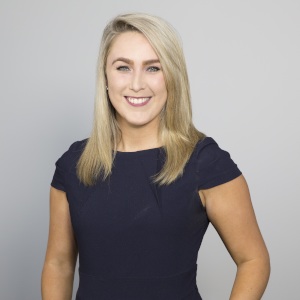 Emma Ryan is the deputy head of editorial at Momentum Media.

Emma has worked for Momentum Media since 2015, and has since been responsible for breaking some of the biggest stories in corporate Australia, including across the legal, mortgages, real estate and wealth industries. In addition, Emma has launched several additional sub-brands and events, driven by a passion to deliver quality and timely content to audiences through multiple platforms.
Email Emma on: [email protected]com.au