It will only be a couple more months before the year 2020 is officially over. While things do certainly look better in the future, the road ahead is not going to be easy, writes James Short.
It's really been tough for everyone since this global pandemic started. People are still figuring out how to move on with their lives while trying to stay safe. Businesses closing down has become a common occurrence.
While others are still fighting to stay afloat, there are confident individuals who, despite the current situation, managed to get their businesses off the ground. This just goes to show that despite the odds, there are people who are willing to take on the challenge.
Speaking of challenges, there is a group of people who is no stranger to facing them. The leaders.
COVID-19 has really caught everyone off guard. When the virus hit pandemic status, leaders and their leadership skills were put to the test.
While some failed, others stepped up and became great examples of what a true leader is. One trait of a true leader is being able to handle any challenge that comes along the way.
Aside from dealing with the new normal, what other challenges do leaders face? What are the challenges that leaders face on a daily basis?
Constant pressure

The most obvious but one of the toughest challenges that a leader will have to face. Whether running a business, being a corporate leader, or leading a country, handling constant pressure is tough. It comes down to your ability to accept and release pressure. You can't run at full speed all the time.
Doing so will burn you out. It's all about finding the right balance between performing at peak level and taking a much-needed break. Everyone has a breaking point and it would be in your best interest as a leader to not reach that point. Your team needs you and a broken leader is in no condition to lead anyone.
Guiding through change

All of us like to be in our comfort zones. That is why most people are resistant to change. As a leader, you already know that being too comfortable means being stagnant. Comfort means that there is zero progress. It is your job as a leader to lead your team through change.
Guide them through it and make the transition as smooth as possible.
This is a challenge because change can mean uncertainty and you are asking your team to follow you through uncertainty.
By James Short, consultant
ABOUT THE AUTHOR
---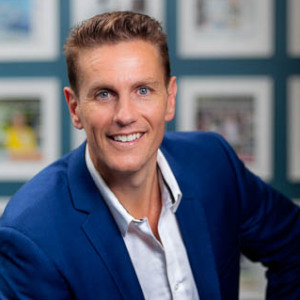 James Short has been assisting principals and directors lead and grow their businesses for the past six years. Taking them from being stuck, unclear and not moving forward to having that clarity, direction and accountability within their organisation.