Eview Group has added another Victorian office to its fold, continuing its focus on expanding throughout the eastern aspect of the state.
The new office, dubbed Kerrie Ford Property, is located in Traralgon and will be headed up by Kerrie Ford, who brings over two decades of experience. 
"We are completely elated for Kerrie as she launches her new brand into the Traralgon marketplace, injecting a fiercely energetic and fresh style of real estate," said Manos Findikakis, Eview Group's CEO.
"It gives us such great joy to think an already established agent such as Kerrie can identify the benefits of joining the Eview Group network, to continue her growth and evolution as an agent.
"The recent, accelerated reliance on digital communication and transactions has provided endless possibilities in strengthening our nationwide focus on connection, training and widespread serviceability. We are excited by these new digital advancements, ultimately reinforcing the relationship between our metro markets with our regional key property markets."
Ms Ford said she's looking forward to her next career move, having developed a long-established presence in the Traralgon property market.
"As someone who identifies with a strong and united family and community focus, it was Eview Group's nurturing and encouraging qualities throughout the team which resonated with myself," Ms Ford said.
"Listening to Manos and Maria describe their network model highlighted their passion to promote a positive, engaging and supportive environment for agents to learn and grow together.
"Not only this, Eview Group has provided the support, the administration and all the often-overlooked aspects of real estate, to help supplement my success and opportunity."
Mr Findikakis concluded: "We are so thankful and very privileged to have connected with esteemed agent, Kerrie Ford, and believe we are the perfect vehicle to accelerate her career, enabling Kerrie the opportunity to achieve her desired successes.
"Kerrie's genuine and compassionate authenticity, coupled with her drive to continuously evolve, promotes our company values and complements existing network members."
ABOUT THE AUTHOR
---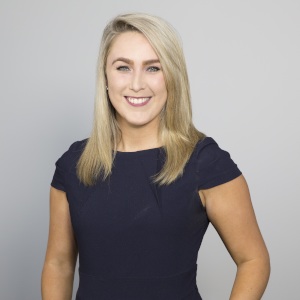 Emma Ryan is the deputy head of editorial at Momentum Media.

Emma has worked for Momentum Media since 2015, and has since been responsible for breaking some of the biggest stories in corporate Australia, including across the legal, mortgages, real estate and wealth industries. In addition, Emma has launched several additional sub-brands and events, driven by a passion to deliver quality and timely content to audiences through multiple platforms.
Email Emma on: [email protected]com.au