"Leaders instill in their people a hope for success and a belief in themselves. Positive leaders empower people to accomplish their goals."
This quote truly captures the core of what a leader should be. Leaders inspire those under them to always aim for success. They instill self-confidence in their team members to be able to push themselves further. Leaders do not only lead. They also promote individual growth among the team. The key here is building self-confidence. But how can a leader preach about self-confidence when they themselves are experiencing a lack of it?
Building self-confidence is not as easy as it sounds. They say that you are your own worst enemy. Well, it rings true when it comes to improving your confidence. No one is holding you back except yourself. It's that subconscious part of you that is hesitant instead of just going for it. That part of you that is afraid of failing despite the possibility of high rewards. That little voice at the back of your mind telling you to always play it safe. We all know what this is. It's called self-doubt and it is a tough nut to crack. However, as a leader, the team depends on you to lead them with confidence. If you ever want to become an effective leader, first you need to build up your confidence.
Don't rely too much on other people
Yes, you can't do everything yourself, but we also shouldn't rely too much on other people. There are just some things that you need to do yourself. The reality is, there are people out there who just complain and do nothing to address the issue. Step up and fix the problem. You might need your team's support along the way, but the fact that you had the initiative to jump right in and face the challenge is a great step in building your self-confidence. Even more so when you actually overcome the challenge. That sense of accomplishment will boost your confidence to new heights.
Be kind to yourself
What do you expect of yourself? Whatever your answer is, do not place unrealistic expectations on yourself. It's great to have ambition yet at the same time grounded in reality. You do not have to take on everything yourself. It's okay to ask for help. It's okay to adjust your timetable. It's okay to change your goals. This way, you are slowly but surely building up your confidence with every accomplishment.
ABOUT THE AUTHOR
---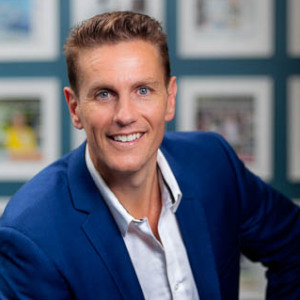 James Short has been assisting principals and directors lead and grow their businesses for the past six years. Taking them from being stuck, unclear and not moving forward to having that clarity, direction and accountability within their organisation.