An agent's self-titled real estate brand is the newest name in the Maroochy North Shore property market.
Leigh McCarthy is the person behind McCarthy & Co. Property, which is being powered by Eview Group.
Having worked as a property developer and interior designer previously, Ms McCarthy said she ultimately knew her passion "lay in the realm of real estate".
"After a loyal 10 years, it's now time to showcase a more client-centric and contemporary real estate offering to the local marketplace," she commented.
The agent, who will service Mudjimbi, Twin Waters and Pacific Paradise, as well as their surrounds, has considered the industry as in the midst of "a really exciting time", noting tech as helping to support a more client-orientated process.
According to Ms McCarthy, "Eview Group has provided the modern foundations, the administration and all the often-overlooked aspects of real estate, to help supplement my success and opportunity".
It's the group's 15th national partnership this year, with Queensland director Joel Hood stating, "We are excited to equip Leigh with the backend support systems and innovative tools to help her fulfil a vision of positive real estate business, where clients are put before revenue.
"Leigh offers a perfect combination of positive energy, strategy and a predetermined level of self-confidence that will benefit our growing network of agents.
"We are full of anticipation and excitement as Leigh unleashes her vision onto the Sunshine Coast's marketplace.
"We are excited for Eview Group's future across the Sunshine Coast and, of course, the wider Queensland landscape."
ABOUT THE AUTHOR
---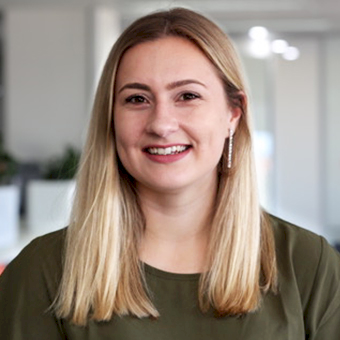 Grace is a journalist across Momentum property and investment brands. Grace joined Momentum Media in 2018, bringing with her a Bachelor of Laws and a Bachelor of Communication (Journalism) from the University of Newcastle. She's passionate about delivering easy to digest information and content relevant to her key audiences and stakeholders.