The Brisbane-based boutique agency has added a "superstar" agent to its Inner North office.
A well-known name within the city's northern suburbs, Elisa McMahon has been named as joining the brand, boasting a 20-year career in the industry.
According to a statement announcing the appointment, Ms McMahon was drawn to the agency because of its values and the couple behind the Hutton & Hutton brand, Peter and Karen Hutton.
"I was watching H & H for a while and recognised Peter and Karen for what they were: industry game-changers," she said.
"They are doing things so differently by caring so deeply about their clients."
Ms McMahon said she "couldn't resist reaching out to see if there was room for me on their team".
"Their leadership style, marketing strategy, and their values align so closely with my own," she continued.
And it appears the feeling is mutual, with group CEO and Inner North office principal Peter Hutton saying Elisa fits perfectly into the "H & H family".
He highlighted how they had asked Elisa about her real estate career: "She told us she wanted to leave a legacy and make a difference in the industry.
"She said she wanted to help her clients achieve their dreams by providing a first-class service while remaining humble and honest.
"As soon as she said that, I knew she was perfect for our team."
According to Ms McMahon, while she has worked with the best in the business, she had "never truly felt at home" until finding H & H.
ABOUT THE AUTHOR
---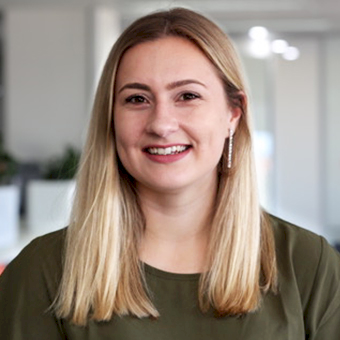 Grace is a journalist across Momentum property and investment brands. Grace joined Momentum Media in 2018, bringing with her a Bachelor of Laws and a Bachelor of Communication (Journalism) from the University of Newcastle. She's passionate about delivering easy to digest information and content relevant to her key audiences and stakeholders.