What comes before success? Hard work? An idea? I would say failures, writes James Short.
Unless you have the ability to see the future, you will fail before achieving success. Embrace the idea of failing. Learn from it instead of dreading it. You failed because something did not work out. Figure out what did not work, find a solution for it, and try again. It's about refining and polishing the process until you get it right and succeed. It's about accepting failures and doing something about it. The only difference between successful leaders and failures is that successful individuals do something with their failures. They don't wallow in it.
If you are struggling with achieving success, look on the bright side. You are experiencing the same struggles that successful entrepreneurs and leaders have experienced when they were still trying to make it. Just like you, they have their fair share of failures. They often say that success breeds success. That may be true, but if you are going to examine successful people throughout history, they did not enter their respective fields as winners. They constantly failed but used their failures to feed their passion and determination to finally reach the top of the mountain. Here are some inspirational people who managed to come back from failures. People who should be role models for current and future leaders.
Akio Morita
Akio Morita, born on 26 January 1921, was the co-founder of Sony. Today, Sony is a multibillion-dollar company, but it had a rocky start. Calling it a rocky start is an understatement as it was founded in September 1945. That's the same month World War 2 officially ended. The company started out as a radio repair shop, then called the Telecommunications Engineering Corporation, in a bombed out department store in Tokyo. Can you imagine having the courage to establish a business during that time? It is definitely not for the weak of heart. However, despite the challenges, Akio, together with his partner Masaru Ibuka, was able to transform their little radio repair shop into a global corporation. Fun fact: Sony's first product was a rice cooker that somehow managed to burn the rice. Just one of their many failures.
Sir James Dyson
Think of a business venture or an idea that you wanted to get off the ground. How many times did you try before you succeeded? How many times did you try before completely giving up on it? Once? Twice? Ten times? How about 5,126 tries? That's the same number of failed prototypes Sir James Dyson went through before succeeding in creating the bagless vacuum cleaner we all know today. This is a great example of how learning from your failures can eventually help you reach your goals. Sir James Dyson proved it. From 5,126 failures to a $4.5 billion net worth. Not bad at all.
ABOUT THE AUTHOR
---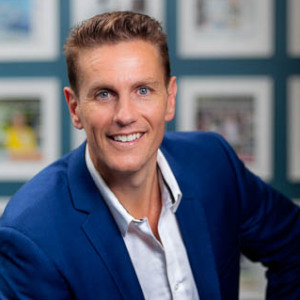 James Short has been assisting principals and directors lead and grow their businesses for the past six years. Taking them from being stuck, unclear and not moving forward to having that clarity, direction and accountability within their organisation.