A real estate agent who has serviced the Mornington Peninsula for the last 10 years has revealed he is heading home to the Sunshine Coast — and is kicking off a new agency to boot.
Jarod Joseph, the founder of Joseph Peninsula Property, will be setting up shop in the Sunshine Coast under a new name, Joseph Property Partners.
Explaining his decision, Mr Joseph said: "Having originally originated from Queensland, we made a swift decision to transition back to the Sunshine Coast to allow our children to experience the same amazing lifestyle and opportunities we were fortunate to have.
"One positive to come from the COVID-19 crisis has been the proven ability that we can stay so connected and yet operate anywhere, highlighting to us that this was the 'right' time to make the move."
Set to service Mooloolaba and surrounding suburbs, the Eview Group agency will expand the network's reach in Queensland, according to CEO and co-founder Manos Findikakis.
He considers Jarod Joseph as "not only an exceptional agent but a very valued team member and role model within our network".
"We are just thrilled Jarod and Holly have decided to 'head home'," Mr Findikakis commented.
According to the agent, "being able to maintain the current backend systems, support and strategies provided by the Eview Group, coupled with my intricate database, it was a clear choice to remain part of such a widespread and supportive network to continue providing our clients with the same level of excellence and experience".
Mr Findikakis said their business model had been designed "with a transient system structure, knowing freedom and flexibility would be a huge part of our network appeal".
"It's very humbling to think we are now seeing such flexibility in its design, and we couldn't be happier for Jarod, Holly and their three children."
Eview Group's Queensland director, Joel Hood, has also offered his best wishes to Mr Joseph on the venture, expressing that he is "excited to see what comes of his new venture up here, on the Sunshine Coast".
ABOUT THE AUTHOR
---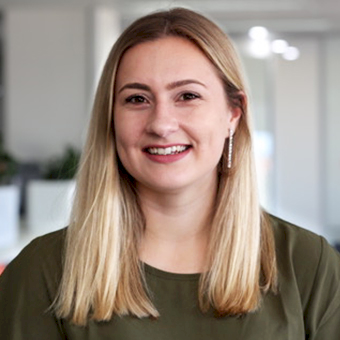 Grace is a journalist across Momentum property and investment brands. Grace joined Momentum Media in 2018, bringing with her a Bachelor of Laws and a Bachelor of Communication (Journalism) from the University of Newcastle. She's passionate about delivering easy to digest information and content relevant to her key audiences and stakeholders.