The ethics of real estate agents appear to have improved, with the Australian public indicating a new perspective of the profession in an annual report.
The Governance Institute's Ethics Index quantifies the Australian adult population's perception of the overall importance of ethics and gives an indication to what the actual level of ethical behaviour is within Australian society.
It provides an "objective gauge" as to whether Australian's ethical behaviours and expectations of ethical behaviour moves year-to-year.
The newest edition of the report shows a net score jump from -21 in 2019, to -2 in 2020. It's the first time that real estate as an occupation has reported a net score higher than -21.
Despite sitting in a more neutral space for net score than previously, real estate agents continue to have the lowest ethical score rating (37 per cent) and the highest unethical score (39 per cent), it was reported.
In saying that, the net score does place real estate agents above federal politicians (-3) and directors of foreign companies operating in Australia (-4) in the rankings.
Mortgage brokers (13), lawyers (11), CEOs (10), chairmen (10), senior executives (7), local and state politicians (6 and 2, respectively) rounded out the bottom 10 occupations by ethical behaviour.
Not unsurprisingly, given the horror bushfire season of 2019-20, fire services were considered as the most ethical workers in this year's index, having posted a net ethical score of 82.
The Ethics Index also looks to the ethical behaviour of member associations, with the Real Estate Institute of Australia (REIA) also rated more highly than it was in 2019, despite being the lowest-ranked member association included in the survey.
The REI scored an ethical net score of 19, which is 15 points higher than last year's figure of 4.
Overall, 45 per cent of respondents considered the institute as very ethical (13 per cent) or somewhat ethical (32 per cent). In contrast, 8 per cent of those surveyed said the Real Estate Institute was very unethical, while 18 per cent reported the institute as somewhat unethical.
Commenting on this year's findings, Governance Institute CEO Megan Motto said that across all categories and figures, it's the highest ethical rating Australia has achieved in the five years that the study has been conducted. 
"Australians see our society as more ethical now than they did 12 months ago," she commented.
"It seems that a year of hardship, in which co-operation, trust and transparency have become paramount, has changed our perceptions around how we function as a society."
Australia continues to operate at a 'somewhat ethical' level, having posted a score of 52 in 2020. It's 15 points higher than the 37 posted in 2019. 
It means Australia is now at the top end of the category and significantly closer to operating as 'very ethical' (which requires an Ethics Index Score between 60-100).
ABOUT THE AUTHOR
---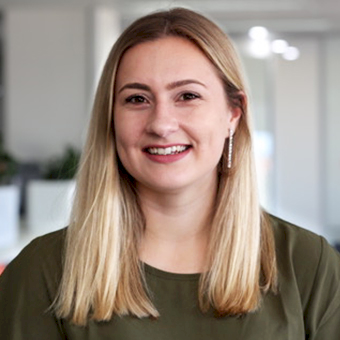 Grace is a journalist across Momentum property and investment brands. Grace joined Momentum Media in 2018, bringing with her a Bachelor of Laws and a Bachelor of Communication (Journalism) from the University of Newcastle. She's passionate about delivering easy to digest information and content relevant to her key audiences and stakeholders.