A state-based corporate shake-up is gearing one of Australia's largest real estate networks up for further growth in New South Wales.
Ray White has revealed a new-look corporate team spearheaded by Andrew McCulloch as CEO, as his co-CEO of two years, Jason Andrews, makes the move to Queensland.
Bridgette Collis has taken on the role of chief growth officer, while Tim Snell is now the state's chief performance officer.
According to Mr McCulloch, the goal "is to reach 20 per cent market share by 2025".
"We now have the structure to allow us to do that," he said.
"Our entire corporate team is centred around performance and growth, and these new roles create specialist leaders tasked with driving these pillars."
The departure of Mr Andrews meant Mr McCulloch has "the autonomy to create a clear vision of our ambitions across the state".
"My role is no different from anyone else's in the team. While I'm in a leadership role, I too am here to add value and grow market share."

Expressing his pride at the new structure's development, he indicated that the Ray White NSW corporate team has never worked as closely with its network as it does now, saying: "We understand that each business is different, each market is different, and the objectives of each business owner are different. We must mold to them, not the other way around."
Bridgette Collis, the state team's new chief growth officer, was approached by Mr McCulloch on his appointment to CEO about joining his team.
Her own Ray White journey began eight years ago, when she began recruiting for the network across agencies and corporate roles while working for a recruitment agency.

"I specialised in the residential and commercial property and real estate sector, recruiting corporate, executive, management, sales, property management and office support roles," Ms Collis said.
"When Andrew took over as CEO for New South Wales, he approached me and asked me to join his team. Ready for a new challenge and able to clearly see the potential in Andrew's vision, I decided to take the opportunity."

Ms Collins added: "I'm excited to work closely in the long term with Ray White business owners, assisting them in the attraction and retention of good people. The role also ensures our offices have the right tools and knowledge to recruit and retain top performers and their staff.

"I'll be relying on my strong industry network relationships in order to work towards market share growth, as well as working closely with our top performers already within the network."

An industry professional since the age of 18, Tim Snell has had a career so far spanning Perth, New Zealand and Sydney.
The new chief performance officer joined the Ray White Group in January 2018 when Mr McCulloch offered him the position of network development manager after the pair had worked alongside each other previously.

Mr Snell said "the reason I took the position with Ray White was to work under Andrew again. I've now been with the group for almost three years."

He outlined how his current role grew organically when the relationship between corporate and Ray White business owners also changed.
Stating that they no longer wanted to create products and simply leave them in the hands of our people, he said "we wanted to be business partners and to be one of the key influencers of change in each business's journey".

"My goal is to assist every business in improving their performance and growing market share by assisting in recruitment, implementation of systems and structures, and holding them accountable to their goals," he said.
ABOUT THE AUTHOR
---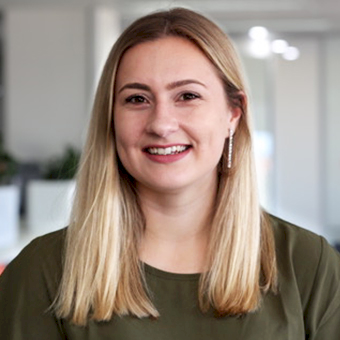 Grace is a journalist across Momentum property and investment brands. Grace joined Momentum Media in 2018, bringing with her a Bachelor of Laws and a Bachelor of Communication (Journalism) from the University of Newcastle. She's passionate about delivering easy to digest information and content relevant to her key audiences and stakeholders.