A real estate network has continued its expansion into Queensland with the alignment and onboarding of an agent's new, self-titled brand in Marsden.
Chris Liu is the man behind Chris Liu Real Estate, an agency to be powered by the Eview Group.
The "fresh and exciting new brand" promises to deliver highly individualised, client-centric service and strategy-driven results, according to a statement from the group.
Mr Liu first joined the real estate industry six years ago, after what he called an "unfortunate" experience as a property buyer, which saw him experience first-hand stress and anxiety associated with a poorly executed sales strategy.
From the agent's perspective, he felt he could better the buyer experience if he were an agent himself, through a more customised and personalised service.  
Prior to joining the real estate profession, Mr Liu had worked across sales, management and finance, with Eview expressing that his networking and nurturing abilities stand him in good stead to successfully navigate the real estate profession.
According to the agent, "there is nothing more special than helping secure a client's 'next step'".
"It's just total elation for myself and my client when we successfully navigate their property goals," he commented.
"There's just nothing better than that moment we secure a first home, or finalise a chapter for a client."
According to the new business owner, he was drawn to the Eview Group's culture and "genuine connection" across the entire network.
"The innovation and industry forefront system structures across the Eview Group made it a clear decision," he added.
"I'm truly excited for what the future holds."
Commenting on the addition of Mr Liu into the network, Eview Group CEO and co-founder Manos Findikakis said: "This is, without a doubt, a hugely exciting time for Chris as he launches his unique and modern, new look.
"We are thrilled we can be right there with him, as he takes these momentous first steps, repositioning himself within his local marketplace."
Eview's Queensland director, Joel Hood, will be with Mr Liu every step of the way to provide support, training and mentorship.
Mr Hood said he cannot wait to see what lies ahead for Chris Liu Real Estate, highlighting that the agent's background in business, coupled with his successful real estate career, "generates such anticipation as he unleashes his own, unique flare upon the Logan City market".
ABOUT THE AUTHOR
---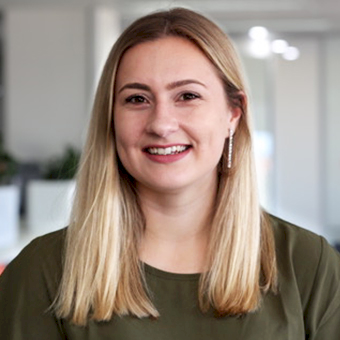 Grace is a journalist across Momentum property and investment brands. Grace joined Momentum Media in 2018, bringing with her a Bachelor of Laws and a Bachelor of Communication (Journalism) from the University of Newcastle. She's passionate about delivering easy to digest information and content relevant to her key audiences and stakeholders.