In search of warmer weather, a Canadian real estate agent has made a 14,000-kilometre lifestyle change to join the team at Western Sydney's RE/MAX Xtra.
Kunal Arya hails from Saskatoon, and said it was a desire to move his family to a warmer climate where they could enjoy a relaxed outdoor climate that spurred on the location change.
Previously a leading agent with RE/MAX Bridge City Realty, in the Canadian province of Saskatchewan, it seems Mr Arya will be very much missed by his previous employer, RE/MAX broker owner Brent Haas, who considers the agent's transfer as a great loss to his team.
"RE/MAX Bridge City is formed around good people like Kunal and we have grown successful alongside our agents because of them. Kunal Arya is a leader and he will lead the industry wherever he chooses to practice," the Canadian agency owner said.
"It has been an honour to work alongside him."
When researching options for real estate agencies Down Under, Mr Arya said he considered other big real estate names but didn't feel that they offered the "culture" he was after.
"Put simply, I wanted to stay with the 'family'," he commented.
"I was in an office and with a global brand that had a true family culture and a belief in its agents being entrepreneurial and growing their own business while supported by the brand."
This led the Canadian to research a number of different RE/MAX offices and location options, and led to an email exchange with Morris Short, the owner of Parramatta's RE/MAX Xtra.
"Everything I read and saw about RE/MAX Xtra made it initially feel the right choice. Then I met the broker owner, Morris Short, and instantly felt the same comfort as with Brent," he outlined.
This then led to an in-person meeting between Mr Arya and the owner.
"Here I was, on the other side of the world, and I had two business owners who talked the same language, believed in the same things, and offered the same level of opportunity and support," Mr Short said.
"I saw the email footer showing Kunal worked for RE/MAX Bridge City Realty in Saskatoon, Canada.
"When he came into my office, he proudly announced that he was coming to work with us and I am extremely delighted he chose the RE/MAX Xtra team."
He calls the Canadian agent a "skilled commercial practitioner" who is quickly building his contacts across food franchising, liquor, hotels and resorts, and petrol stations.
Mr Arya's experience also extends to residential, agricultural and acreage sales.
"Kunal is extremely personable while bringing an analytical approach to business," Mr Short added.
"He was in the top 50 RE/MAX Commercial specialists in Western Canada, and his background and experience in delivering customer-centric solutions for clients is a valuable asset.
"What's more, he's a perfect fit with the RE/MAX Xtra team."
ABOUT THE AUTHOR
---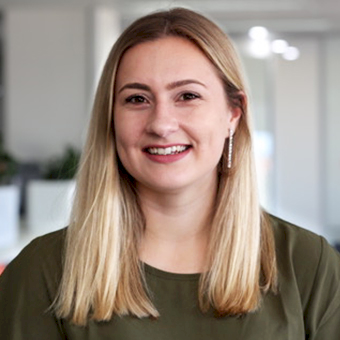 Grace is a journalist across Momentum property and investment brands. Grace joined Momentum Media in 2018, bringing with her a Bachelor of Laws and a Bachelor of Communication (Journalism) from the University of Newcastle. She's passionate about delivering easy to digest information and content relevant to her key audiences and stakeholders.