The holiday season is finally here. For most of us, it is both a joyous and stressful time, writes James Short.
Joyous because this is the time where we usually get together with family from out of town or reconnect with friends that we haven't had contact with for a long time. Stressful because there is just so much to do in such a short time. Just thinking about what to do first is mentally draining. However, the pandemic has changed things up. Travel and physical interactions have been limited due to safety reasons. It really is a downer unless you see the positive in it. Yes, our plans to see our relatives and friends might have been canceled, but that just means we now have more time for self-reflection.
What does self-reflection have to do with business? It means a lot. In fact, as an entrepreneur, your business success relies on it. Think about it. You do weekly, monthly, quarterly and annual reviews to keep track of how your company is doing. Why not do the same for yourself? You're the one running the company. You have the final say in every critical decision. Everything you do affects the whole organisation. It only makes sense to be aware of where you are right now. Not the business but you as a person.
Rediscovering your passion
It has been a stressful year and we still have a few more weeks to go. Despite all the challenges that you faced, you and your business are still here. Count that as a win as this particular year has not been really good for business. Celebrate by giving yourself time for self-reflection. Even if the business is not doing so well, it would still be beneficial if you would give yourself time for this activity. This will allow you to rediscover your passion. It will remind you what made you go into business in the first place. If you feel drained and exhausted, passion is the fuel that will keep you moving forward.
It helps you figure out what you really want
We want a lot of things. However, we can't have it all. You might have all the resources in the world, but time is limited. You have to figure out what you really want so you can focus on it. Self-reflection allows you to do just that. It gives you time to ask important questions like, "What are your goals in your personal life?", "What are your goals in your professional life?" and "What motivates you to excel?" Questions like these may sound standard at first, but some, if not most, business owners and leaders get stumped by them.
ABOUT THE AUTHOR
---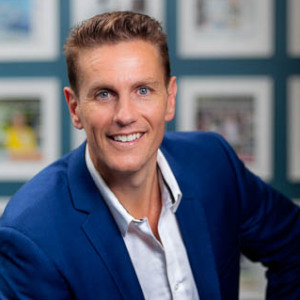 James Short has been assisting principals and directors lead and grow their businesses for the past six years. Taking them from being stuck, unclear and not moving forward to having that clarity, direction and accountability within their organisation.