RE/MAX has found its newest home in Victoria's East Gippsland.
RE/MAX Genesis is the latest office opening for the brand, with husband-and-wife team Daniel and Monja Schoeman at the helm.
The couple emigrated from South Africa to Australia eight years ago and, according to a statement from RE/MAX, have always had plans to start their own business.
"RE/MAX is an impressive name in South Africa, in fact all over the world. We had friends that have worked for the company overseas, so when it came to making our own mark, we were eager to work with and align ourselves with RE/MAX," Mrs Schoeman said.
"The RE/MAX brand is well recognised throughout the world and we wanted to extend that to East Gippsland by offering our clients the opportunity to work with a new brand in the area," Mr Schoeman added.
He said RE/MAX's reach has allowed the couple "to draw on the expertise of the company, with access to state-of-the-art technology and resources, to give our clients an exceptional real estate experience".

From Mrs Schoeman's perspective, "RE/MAX is a name you can trust — we are RE/MAX and we're looking forward to bringing the brand to our local community".
With family ties to the real estate industry, Mrs Schoeman's first priority is, and always has been, to ensure her clients are happy: "I listen to my clients' wants and their needs in order to achieve the best outcome in every transaction.
"I want to ensure that the buying or selling process is fun, easy and stress-free."
She also benefits from a strong reputation in property management, RE/MAX has revealed.
Mr Schoeman's background prior to real estate saw him working in business operations and sales, but it was "a break from the corporate life" that saw the agent "find his passion".
He said RE/MAX Genesis' focus "will be on providing trust and professionalism to our clients, placing an emphasis on developing lasting relationships through excellence of service".
"We look forward to representing the RE/MAX brand in East Gippsland."
RE/MAX director of operations Josh Davoren has welcomed the Schoemans to RE/MAX Australia, while also welcoming the opportunity for RE/MAX to extend its reach into Victoria's regional market.
"Daniel and Monja have a strong presence within the local community and possess the right mindset when it comes to growing the success of their business and responsibility to their buyers and sellers," Mr Davoren commented.
"Unite that with the RE/MAX community and it is a powerful combination. We're delighted to have them represent RE/MAX in East Gippsland."
ABOUT THE AUTHOR
---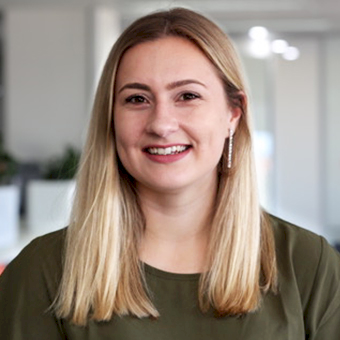 Grace is a journalist across Momentum property and investment brands. Grace joined Momentum Media in 2018, bringing with her a Bachelor of Laws and a Bachelor of Communication (Journalism) from the University of Newcastle. She's passionate about delivering easy to digest information and content relevant to her key audiences and stakeholders.