Real estate has shown its remarkable strength in the face of COVID-19, with the industry's small businesses proving just how valuable they have been to Australia's economy amid a tricky 2020.
The Australian Small Business and Family Enterprise Ombudsman, Kate Carnell, has released a new Small Business Counts report, which provides a statistical overview of the performance of Australia's small businesses over the last year.
Real estate is included in the "rental, hiring and real estate services sector" — a sector that sees small businesses employing 314,000 Australians, or 75 per cent of the total rental, hiring and real estate services sector.  
According to the report, small businesses within the sector accounted for 74 per cent of the total value added to the GDP by the sector as a whole, ranking it as the second most successful value-adder to the GDP in terms of small-business contributions — only behind the agricultural, forestry and fishing sector.
The report was also able to reveal the rental, hiring and real estate services sector's small-business contribution to the GDP in dollar terms, which sits at $61.7 billion.
It ranks the real estate industry second only to construction small businesses, which contribute $71.3 billion to the GDP each year, but above professional, scientific and technical services small businesses, which contribute $56.8 billion in value to the GDP.
Across the rental, hiring and real estate sector, small businesses also do much of the heavy lifting when it comes to onboarding junior staff, accounting for over 75 per cent of all apprentices and trainees. It's the highest proportion across all industries considered by the report.
Real estate businesses have also proven their savviness despite their size. As a share of total business research and development (R&D) spending, rental, hiring and real estate services reported the highest R&D spend of any sector in the small business category, at 42 per cent.
Commenting on the findings, Ms Carnell said "2020 has been a year like no other and, certainly, the toughest Australia's 2.3 million small businesses have ever experienced".
"Natural disasters such as catastrophic bushfires at the beginning of the year were followed by a global pandemic, during which necessary government-imposed restrictions forced many small businesses to close their doors — some for months on end."
And while Ms Carnell did acknowledge that while the true toll this year has taken on small businesses — including the mental health impact — won't be known for some time, the report was able to show just how many small businesses were able to pivot their operations to adapt to changing conditions.
"According to ABS data, of the 40 per cent of businesses that made changes to their service or product delivery, 20 per cent indicated those changes will stay in place," the ombudsman stated.
"It's been inspiring to hear the stories of small businesses that made a decade's worth of change in a matter of days and managed to keep their business afloat."
She said it's more important than ever to remember that although Small Business Counts is a statistical report, "behind every number is a person".
"Small businesses are the engine room of the Australian economy, but they are also hard-working people who have had to overcome huge obstacles in 2020, and our report shows why their recovery matters to all of us," the ombudsman concluded.
ABOUT THE AUTHOR
---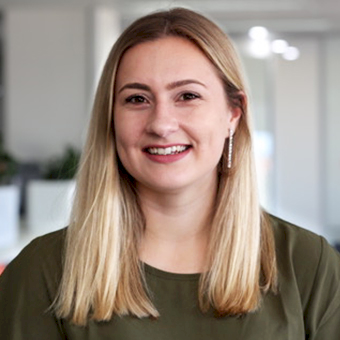 Grace is a journalist across Momentum property and investment brands. Grace joined Momentum Media in 2018, bringing with her a Bachelor of Laws and a Bachelor of Communication (Journalism) from the University of Newcastle. She's passionate about delivering easy to digest information and content relevant to her key audiences and stakeholders.