The Real Estate Institute of Queensland (REIQ) has offered up some advice to property managers about how they can better manage client and tenant stress over the Christmas period.
In an REIQ blog post, REIQ's PMSS team member Samara Bedwell said "it is important to have procedures in place that allow you and your team to enjoy some well-deserved time off during the festive season".
She outlined five ways property managers can appease their customers and clients over the Christmas period:
1. Plan your office trading hours
If you haven't already sorted this out, Ms Bedwell urged making a decision now.
You need to decide whether:
a. You will close the office only for public holidays
b. You will close the office for a set period of time, or
c. You will trade throughout, with skeleton staff
"Knowing the finer details of who is available will give peace of mind and confidence to control the workload during the week of Christmas and New Year's Eve, or upon reopen of the office," she said.
2. Advise your clients and tenants
Ms Bedwell said that once you've sorted the details of your opening hours, it's important to communicate with tenants on how they can report any maintenance issues and pay rent over the period.
Similarly, she's advised informing clients about what to expect if their home is available for rent over the festive period.
"Information is key to customer and client satisfaction, so set the expectations to ensure no one is left to assume how things will work," Ms Bedwell stated.
3. Pre-prepare for FAQs
Ms Bedwell has recommended property managers create a list of FAQs or troubleshooting guides for tenants over the break, given that "the months of December and January seem to be the time for maintenance issues such as power outages, overloaded circuits or air conditioner faults".
"The good news is that some of these issues don't require a tradesperson to remedy the issue," she flagged.
It's why she advises property managers prepare and send out some FAQs or troubleshooting guides for tenants prior to the silly season, so that they can try to fix the problem before determining whether a tradesperson is actually needed.
4. Double-check operating hours of trades
"Urgent maintenance requests unfortunately won't cease over the Christmas period," Ms Bedwell has conceded.
She is reminding property managers to ensure they have available trades lined up, and to notify customers and clients of their contact details alongside suitable reasons to engage them.
She also advises outlining what would be classified as an emergency for direct contact, as opposed to items that should be reported to the office for attention at a later date.
5. Keep clients and customers in the loop
Ms Bedwell has flagged the importance of keeping clients and customers notified of the holiday processes in place, stating that this is also a chance "to wish your clients and tenants a Merry Christmas".
It's the perfect opportunity to "assure them that your agency has processes in place to ensure everything will be okay in your absence", she concluded.
ABOUT THE AUTHOR
---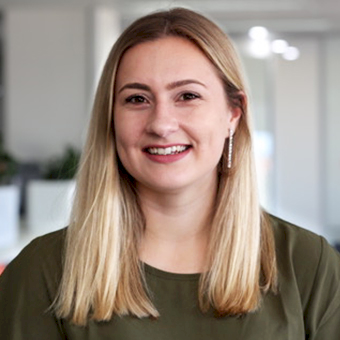 Grace is a journalist across Momentum property and investment brands. Grace joined Momentum Media in 2018, bringing with her a Bachelor of Laws and a Bachelor of Communication (Journalism) from the University of Newcastle. She's passionate about delivering easy to digest information and content relevant to her key audiences and stakeholders.