Six new agents have joined Brisbane's company-owned McGrath offices, in a bid by the company to further grow its footprint across the Paddington, New Farm and Wilston areas.
According to a statement from the network, a surge in "buoyant sales results" has spurred on a hiring spree from McGrath's regional sales manager, Charles Higgins, who has recruited a string of established agents to join the local teams.  
Acknowledging that the offices are already home to some ultra-high-performing agents, Mr Higgins said it's his aim "to continue supporting the growth of our existing elite and emerging teams, while attracting more like-minded professionals who want to get ahead".
He believes it is important "to identify exceptional talent that have a synergy with our business ethics and culture, and invite them into the business".
"The energy that comes from cultural alignment and high professional standards drives our success," he added.
Due to his position as non-selling manager and auctioneer, Mr Higgins said he has the time available to assist in team growth: "I have a clear mandate: to enhance the growth, integrity and wellbeing of our sales team.
"It's working; the results are evident."
Between January and December 2020, McGrath reported that the Paddington, New Farm and Wilston offices had transacted more than 400 sales — with an average sale price of $1.1 million — and in spite of COVID-19 wreaking any havoc in the state.
Recognising Mr Higgins' efforts, McGrath's head of sales, Michael Murray, has said the group is "focused on attracting the best-performing agents in the industry, and this has been spearheaded by Charles for our company-owned business in Queensland".
According to Mr Higgins, the company's professional standards and corporate alignment are a big selling point for top-performing agents, with the six new recruits a concerted effort by the company to further grow its footprint across "the important Brisbane market".
He said he brings on agents where there is potential for market share — "we don't have an overlap of agents competing against each other for territories," he explained.
"We're looking for people to capitalise on an area where we don't have market share and to help them grow."
Looking forward, Mr Higgins is expectant of big things coming out of the Queensland capital: "With a strong pipeline of upcoming listings, heavy enquiry from the southern states and low interest rates, the future for Brisbane real estate is looking positive."
ABOUT THE AUTHOR
---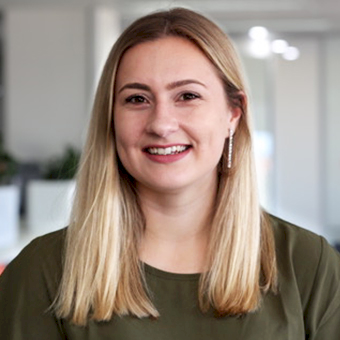 Grace is a journalist across Momentum property and investment brands. Grace joined Momentum Media in 2018, bringing with her a Bachelor of Laws and a Bachelor of Communication (Journalism) from the University of Newcastle. She's passionate about delivering easy to digest information and content relevant to her key audiences and stakeholders.