Phillip Harrigan is the brain behind Harrigan Property Group, the newest agency on the Brisbane city block.
It's been just over 10 years since the once self-professed "big company" man first set foot in a real estate agency, after being on track for a corporate career with PwC.
"I loved working at PwC and the exposure that we had to clients like Rio Tinto, BHP, Hastings Deering — big clients. It was wonderful, but I just knew in my heart, I didn't want to become an auditor," he explained.
It was his grandmother who first piqued his interest in real estate, after she had transitioned into the industry in her 60s: "I remember doing all sorts of things with her, like letterbox drops and putting up sign boards around the cane farming town [of Proserpine]."
"Her involvement, knowing what she did, sparked my interest," Mr Harrigan said, and this led him to approach recruitment agencies, which then resulted in a position with Ray White, where he went on to spend more than a decade.
"Over the 12 years, I have worked between two of their offices — Brisbane CBD and New Farm — specialising in inner city real estate," the agent stated.
While he enjoyed the big agency experience, he said it was comments from regular clients that first saw him consider a leap on his own: "They kept saying to me, 'you do a great job and we've had some wonderful outcomes with you… why don't you do something on your own?'"
By this point, Mr Harrigan admits he had built up "an enviable book of contacts".
"During my last year at Ray White, I've asked people why they came to me for repeat business, and it was because they wanted to work with me."
He then "crunched the figures to what I was writing and where those people were coming from, and close to 80 per cent of my contracts and sales every year were from repeat business".
In Mr Harrigan's own words, "the brand I worked under was irrelevant — I'd built my career to the point where it was my service offering, my reputation, how I've dealt with clients that was winning me listings".
"I thought — 'it's time to back yourself and go for it."
While he had offers from other big-brand agencies, Mr Harrigan said he reached out to one-time competitor Dan Argent to see whether the UrbanX platform would work for him.
"I watched Dan launch the UrbanX model and was impressed with how it was rolled out, so it was just a matter of me asking, 'Is this going to be the right fit for me 12 years on from now?'"
He said the platform has provided him with the control to do his "own thing", as well as the opportunity to put his own name on the door, something he acknowledges as really important to him.
Mr Harrigan believes Harrigan Property Group to be his best move yet, stating, "It's been fantastic!"
"Simple things like changing my LinkedIn profile and the old rumour mill of Brisbane have shocked me in a good way with all the unexpected support. People keep saying, 'I just can't believe you've finally done it — it's such a good move for you.'
"Even my family said the other day that I seem like a different person and I can absolutely feel it.
"I've never felt so happy with where I'm at."
Expressing that he again feels excited at the prospect of doing business, Mr Harrigan also indicated that he is looking forward to expanding his new venture over the next six to 12 months.
"I want to grow a team, put the recruitment feelers out there and either skill up people that want to come into the industry or find others who've been in the industry and have an appetite to grow to the next level."
After all, the business owner concluded, "success is all about support".
ABOUT THE AUTHOR
---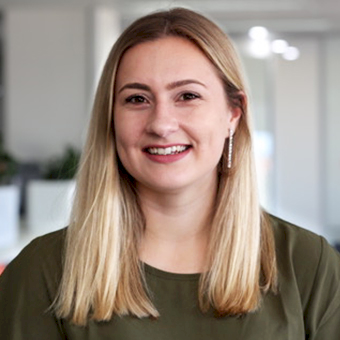 Grace is a journalist across Momentum property and investment brands. Grace joined Momentum Media in 2018, bringing with her a Bachelor of Laws and a Bachelor of Communication (Journalism) from the University of Newcastle. She's passionate about delivering easy to digest information and content relevant to her key audiences and stakeholders.