More listings, and therefore more sales, isn't the only way agents should look to make more money, according to a real estate network CEO.
Founder and CEO of One Agency Paul Davies has highlighted a clear distinction between sales and profits, arguing that real estate agents shouldn't be aiming to make more sales, but instead, look to make more profits.
"Of course, one way to increase your profits is to win more listings," he countered.
"But it's also possible to make more money while making fewer sales."
According to Mr Davies, one benefit of putting profits ahead of sales is that "no matter what happens in your local market, your business will be sustainable".
He argued that in real estate, it's not what you make that counts — rather, it's what you keep.
"It really is possible to sell fewer homes yet have a healthier bank balance," the CEO expressed, even if it's not a practice he has always abided by himself.
He openly admits that when he was a principal, and profits fell, his solution had been to "work like mad" and win more listings.
It never occurred to him that growth in profitability could be achieved through cost-cutting.
The CEO has put out a challenge to all agents and principals: make 2021 the year of cost-cutting.
From his perspective, it will allow agents and principals to "grow your profits even if you win fewer listings".
"If you do win more listings, even better — you'll earn more revenue and get to keep a higher share of that revenue."
To give agents and principals some idea as to how they can boost profitability, he's offered up four tips, even though there are "countless ways" it can be achieved.
Here they are:
Look at your business ownership structure
"If you're with a group, switch to a group that lets you keep 100 per cent of your revenue," he advised.
Check your debt
"If you have debts, speak to a broker about refinancing your loans," Mr Davies said.
"Interest rates are at record-low levels and there are dozens of lenders competing hard for business."
Reconsider your office space
The CEO urges agents and principals to consider whether you really need an office on the main street.
"If not, consider moving to cheaper premises off the main street or working from home," he said.
Pay less for utilities
Lastly, Mr Davies recommends business owners use comparison sites to find better deals on their insurance, electricity, internet and phone plans.
ABOUT THE AUTHOR
---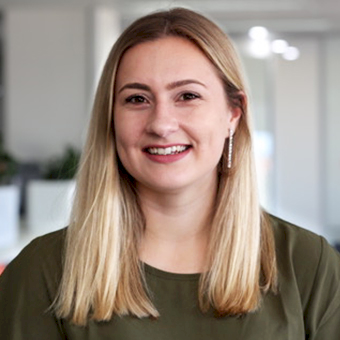 Grace is a journalist across Momentum property and investment brands. Grace joined Momentum Media in 2018, bringing with her a Bachelor of Laws and a Bachelor of Communication (Journalism) from the University of Newcastle. She's passionate about delivering easy to digest information and content relevant to her key audiences and stakeholders.