A global network is making a big push into the Australian market, as it looks to more than quadruple its Australian presence over the next 12 months.
NASDAQ-listed eXp Realty was founded back in 2009, but the Australian arm of the business, eXp Australia, has big things planned in 2021.
With more than 42,000 agents the world over, it's already boasting agents across the US, Canada, the UK, France, Mexico, South Africa, India and Portugal.
This year alone, it's already seen expansion into Puerto Rico, Brazil, Italy and Hong Kong.
At the present time, eXp Australia has onboarded 70 agents, with another 40 or so "in various stages of joining", according to Stephen Lea, eXp's international expansion leader for Australia.
By the end of 2021, he expects that number to climb much, much higher: "We'll be in excess, I'm sure, by the end of this year, we'll have more than 300 agents in Australia.
"It is big numbers, but we only feed those numbers out because we're confident in each of them, and we're confident in reaching them because of the number of agents we've got already.
"Because the 70-odd agents we've got already, there are a number of those who are already helping us grow the business, because agents are attracted by the fact that other successful agents have come on board."
It helps that agents are able to earn additional income by helping the company to grow its agent base.
According to eXp and Mr Lea, the network operates differently to the traditional franchise model. A cloud-based company that does publicise its "attractive" commission structure, eXp also purports to provide agents with the opportunity to earn eXp World Holding stock (EXPI) for production and sales, as well as residual revenue income for contributing to the company's growth.
Mr Lea said that when he joined the business, shares were priced at around $6 to $7.
The most recent record-high saw shares valued above $91.
He said the whole eXp platform "was built on the basis of people maybe not wanting to go into an office anymore".
While eXp was established a long time before the pandemic that forced many Australians to work from home, he acknowledges that "it's almost like we were built for times like this".
The company is able to provide all the systems and materials an agent would need through the cloud — which begs the question for Mr Lea: "Why do I need an expensive office?"
Saying that it's not the company's only drawcard, he did offer up a hypothetical question: "If you had a blockbuster store, and you knew Netflix was coming, would you still want your blockbuster store?
"The answer is probably no."
ABOUT THE AUTHOR
---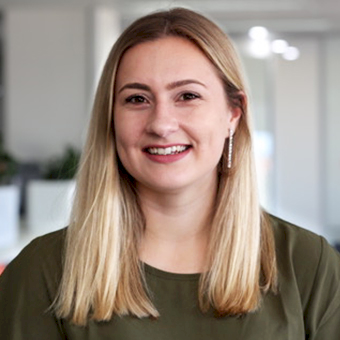 Grace is a journalist across Momentum property and investment brands. Grace joined Momentum Media in 2018, bringing with her a Bachelor of Laws and a Bachelor of Communication (Journalism) from the University of Newcastle. She's passionate about delivering easy to digest information and content relevant to her key audiences and stakeholders.