A boutique real estate network's CEO has made a move from her home in Victoria to Queensland — and taken on a "C-change" to boot.
Carmel Kellett, the former CEO of Hodges Real Estate, will be taking up a new role as Coronis' national franchising director.
Speaking about her decision to move north, Ms Kellett said: "After five and a half years as CEO at Hodges, and two COVID-19 lockdowns in Melbourne, I knew it was time to make the move to the Sunshine State, and I knew Coronis was the brand that I wanted to join and be a part of."
For Andrew Coronis, the managing director at Coronis, "COVID-19 has given us an incredible gift by pushing Carmel to make the move north now, instead of waiting for retirement".
When Ms Kellett did reach out to Coronis, and expressed her desire to move to Queensland, Mr Coronis said he was "very honoured that someone of her calibre and experience had singled us out as her only choice".
"She is a talented leader who is caring, driven and has a real passion for growing the people around her as well as herself, which is a unique combination," the managing director continued.
"A standout quality of Carmel's, and the true mark of a wonderful leader, is that she has left every business she has worked for in a much better place including Wizard Home Loans, Metricon and Hodges Real Estate."
Ms Kellett is passionate about empowering people to grow their own wealth and enjoying a lifestyle that suits their circumstances, according to a statement from Coronis.
"In my 25 years of leadership, I have seen a lot of people say they care about their team's professional and personal success, but very few follow through. From the day I met Andrew at the Hodges' conference in 2019, I could see he was focused on genuinely caring for his team, it wasn't just a tagline for him; it is those values that have aligned me with the Coronis vision," she commented.
"Everyone I have spoken to from Coronis to date are not only passionate about the company they work for, but they are focused on the actions they need to achieve in order to exceed their goals, which in my opinion is the secret to being successful."
The new national franchising director added: "I feel confident that I will be able to take the highly successful Coronis direct business model and spearhead the group's national growth even further through our franchise model."
Expressing the belief that Ms Kellett is "a perfect fit" for the Coronis team, Mr Coronis said: "I know, together with Jodie Stainton, we will achieve our ambitious goals to expand our national footprint.
"Jodie has done a phenomenal job this past year in launching our national e-business model into Western Australia, New South Wales and Victoria, and with Carmel by her side now, I have no doubt together they will build something truly special."
ABOUT THE AUTHOR
---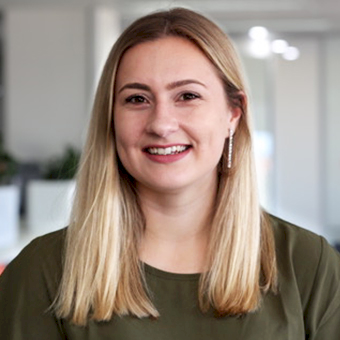 Grace is a journalist across Momentum property and investment brands. Grace joined Momentum Media in 2018, bringing with her a Bachelor of Laws and a Bachelor of Communication (Journalism) from the University of Newcastle. She's passionate about delivering easy to digest information and content relevant to her key audiences and stakeholders.