Century 21 has revealed a new chief executive officer is taking the reins.
James Bell, most recently the head of network services for the company, has been named to the top job.
With 23 years of industry experience across sales, property management, auctions and business ownership, Century 21 stated that Mr Bell "brings a fresh energy to the role".
According to a statement announcing his appointment, it's the satisfaction from helping others that has given the new network CEO an appetite for leadership on a grander scale.
In his work as the company's head of network services, Mr Bell said he has invested much of his time with Century 21 offices to get a solid understanding of their front-line experiences.
"My belief is that the voice of franchisees should be represented in the decisions made to improve and scale the work they are doing," he offered.
"We want to work collaboratively to help our principals, agents, property managers and ultimately the consumer reach their potential and have positive experiences when transacting real estate".
Even as COVID-19 continues to disrupt the real estate industry, the new CEO holds optimism: "In my experience, times of crisis allow businesses to return to the foundations and refocus on the consumer," he considered.
Commenting on Mr Bell's appointment, the chairman of Combined Franchise Services, which operates Century 21, Charles Tarbey, said he is "extremely pleased to have James take on this pivotal role within our business".
"His fresh mindset and commitment to providing exceptional service to our franchisees will enable C21 to continue to grow and find greater success," the chairman concluded.
ABOUT THE AUTHOR
---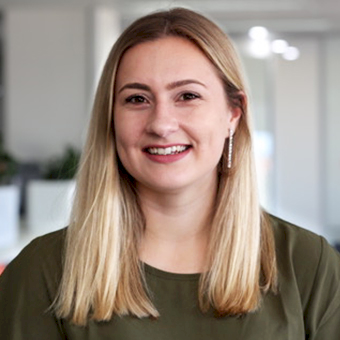 Grace is a journalist across Momentum property and investment brands. Grace joined Momentum Media in 2018, bringing with her a Bachelor of Laws and a Bachelor of Communication (Journalism) from the University of Newcastle. She's passionate about delivering easy to digest information and content relevant to her key audiences and stakeholders.