After more than 15 years at a competitor, an executive has made the leap to a rival brand.
Troy Malcolm has been appointed to a newly created role of head of sales at LJ Hooker.
Mr Malcolm had been at McGrath since 2004 where he led a number of key departments including sales, network performance and digital, and he was most recently the head of learning and development.
In a statement announcing the appointment, LJ Hooker said Mr Malcolm's reputation proceeds him, "due to his significant contribution and impact in innovation, marketing and performance growth across key marketplaces".
The head of sales role will see Mr Malcolm partnering with LJ Hooker's chief performance officer, Christine Mikhael, "to continue to build out the group's strategy and platforms for its direct-to-agent brands, Atlas by LJ Hooker and LJ Hooker connect".
Given his expertise in high-performance training and as an international keynote speaker and MC, he'll also play a role in the network's events and learning and development.
Calling Mr Malcolm "the ideal candidate", Ms Mikhael said "when you take on the role of reimagining real estate, it's important you look at how you're setting yourself up for transformation between the old and new worlds".
She believes "it's critical to have the right leadership team in place to execute on this and, for several years, we've been stealthily forming a team of best-in-breed executives from in and out of real estate".
"Appointing Troy, as our head of sales, is testament to this."
Acknowledging leaders as "the reason why people join and, also, leave a business", the chief performance officer added: "Troy is a proven leader with the energy, vision and ability to bring people together and, importantly, to draw out their best."
Mr Malcolm said he was drawn to LJ Hooker's history of innovation and growth.
"I have always respected the way that LJ Hooker has evolved their offering to their network, clients and customers to remain relevant and the market pioneers," he said.
He added that LJ Hooker "has always provided their network with a compelling offering in its technology, agent services and strong brand presence".
"This, layered with the right structure and framework, enables its offices the ability to outperform the marketplace," the head of sales stated.
According to him, the world of real estate is changing dramatically. He said: "Demands for new and innovative offerings are constant; agent brands and profiles are on the rise and new disrupters are continuing to appear in the marketplace."
Considering it "an amazing opportunity" to partner with the LJ Hooker Group, Mr Malcolm said the team has "a clear strategic plan and total alignment to their vision".
LJ Hooker also revealed that the new head of sales will work to establish strategic partnerships in the public and private sectors, generating new opportunities for the LJ Hooker Group agents nationwide.
His focus will be on "bringing new partnerships to the table that have significant sales potential and represent new revenue streams", the network outlined.
In addition, his background in auctions makes him "ideal to establish a centralised auctions department for the group".
This will involve streamlining of high standards, booking processes and reporting of auctions for direct and franchising.
ABOUT THE AUTHOR
---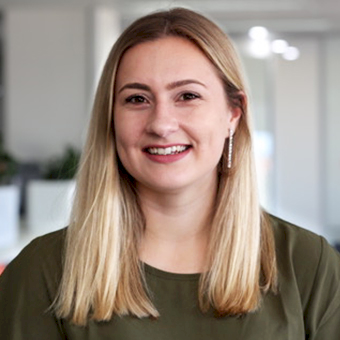 Grace is a journalist across Momentum property and investment brands. Grace joined Momentum Media in 2018, bringing with her a Bachelor of Laws and a Bachelor of Communication (Journalism) from the University of Newcastle. She's passionate about delivering easy to digest information and content relevant to her key audiences and stakeholders.