The Victorian network is heading north to New South Wales in a milestone out-of-state venture.
A statement from Hockingstuart has revealed the expansion of its footprint with the official opening of an office on the New South Wales south coast: Hockingstuart Nowra.
Headed up by principal husband-and-wife team Jamie Gossage and Rebecca Gossage, the new agency has been considered as "a major milestone" for the Hockingstuart brand following its merger with Belle Property back in 2019.
According to Hockingstuart, the new office is a great opportunity to venture into a new market with "reputable and trusted names" who share more than 20 years of local industry experience between them.
The strategic play coincides with the recent increase in interest for regional property and "considerable property investments" in the Shoalhaven region.
Commenting on the new office opening, Mr Gossage outlined that as long-term Nowra residents, he and his wife had "recognised a short-term transactional mentality towards real estate client relationships in the area".
"We were motivated to become the local real estate agency known for their long-lasting clients and repeat business, which only comes about through exceptional customer service, communication and transparency," the principal explained.
"When we were introduced to Hockingstuart, we knew we had found the brand that could support this vision."

Mrs Gossage added: "While we are excited to be first movers and carve a reputation for ourselves and the Hockingstuart brand in New South Wales, there is also the security that comes from the Belle Property partnership.
"The national influence gives us a great deal of infrastructural and business development support across training, technology and talent, which will allow us to focus on serving the Nowra community."
With Hockingstuart and Belle Property now operating a "merged business model", CEO Peter Hanscomb has explained that "having a dual-brand approach with the same resource spine and core philosophy of 'people, hard work and customer service' is a unique, strategic proposition for our business".
According to him, the distinction of the two identities "means that rather than cannibalising ourselves, we can grow into a broader range of marketplaces and tailor it to the brand offering".

He said of Hockingstuart's expansion that "Hockingstuart are known in Victoria as the hardest-working agents, and there is a natural place for that point of difference in the national market."
"There seems to be a complacent belief that only prime lifestyle locations warrant premium service, and a new market entrant who can challenge this through exceptional and unwavering customer service in markets characterised by volume over value is long overdue," the CEO concluded.
ABOUT THE AUTHOR
---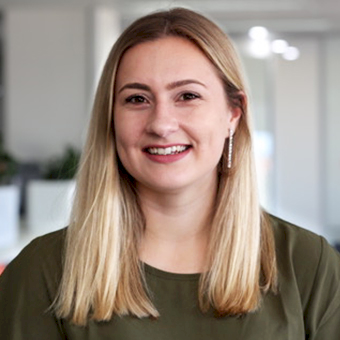 Grace is a journalist across Momentum property and investment brands. Grace joined Momentum Media in 2018, bringing with her a Bachelor of Laws and a Bachelor of Communication (Journalism) from the University of Newcastle. She's passionate about delivering easy to digest information and content relevant to her key audiences and stakeholders.