What are the keys to a successful company? Is it providing a product that fits the market? Is it a well-researched business plan? Is it effective marketing? Or how about customer loyalty?
All of those and more are just some of the things that can make a company succeed. Great leadership and a great team will also contribute to a company's success. When it comes to the latter, a great team can be defined by many ways. There are many aspects that we can explore on what makes a team great. One of them is accountability. So, if you are on a mission to take your company to the top, you have to make sure that your team is an accountable one.
Employee accountability is one of the pillars of what makes a team a cut above the rest. It is the foundation of trust which keeps team members positive, effective and productive. Why? When some people fail to do what they are supposed to do, it puts extra load on the rest of the team. From there, it creates a domino effect that will affect other teams and will eventually be felt by the whole company. So, what are the signs that your team is lacking accountability?
Does your team tend to stick with the familiar even if things are not going their way?
Does your team hold onto the familiar even when things are not working out? If they have a habit of doing that then that is a sign of them lacking accountability. Holding onto the familiar is easy, and when things go wrong, it is even easier to blame the system that they are most familiar with. Shifting the blame to a system or process that worked before is easier than taking responsibility for the negative outcome. This is also a sign that your team is not willing to step out of their comfort zones and thus hindering their own growth.
Do your employees hold onto information and refuse to share them?
Do some of your team members keep valuable information for themselves even if their colleagues need them? One trait of an accountable person is being someone you can trust. Someone who you know will have your back when the time comes. Someone who has the sense of responsibility of taking action to help the team succeed. Refusing to share information, even if it is for the greater good, is one sure way of eroding trust within the team.
ABOUT THE AUTHOR
---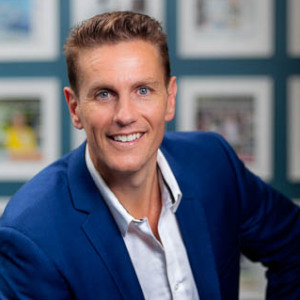 James Short has been assisting principals and directors lead and grow their businesses for the past six years. Taking them from being stuck, unclear and not moving forward to having that clarity, direction and accountability within their organisation.