An ASX-listed real estate group has revealed a $9 million turnaround in its net profit after tax, as it unveils its FY21 first-half results to market.
Based off its newest ASX announcement, it has been a positive six months for McGrath Limited, which has reported a 16 per cent increase in revenue, which now sits at $56.7 million.  
The positive results for the brand had been predicted at the company's AGM back in November last year, with the first-half results reaching the top end of the given guidance range.
Underlying EBITDA is now sitting at $6.6 million, which is a $5 million increase from first-half FY20, while net profit after tax is now sitting at $8.1 million — compared with a loss of $1 million reported in the previous corresponding half-year.
According to McGrath, the strong results have allowed for the return of a fully franked interim dividend to be paid to shareholders — the first since 2017.
Commenting on the announcement, McGrath CEO Eddie Law said the board was "very pleased — as foreshadowed at the AGM — to return to the payment of dividends to shareholders as the business continues to recover and grow".
Alongside the lift in revenue, the agency group has reported a 23 per cent rise in sales per agent for the period, even as the property market reported lower listing volumes over the six-month period.
Highlighting such results, Mr Law said that the residential property market has "proved to be very resilient during the ongoing COVID-19 pandemic, compared with other sectors".
The ASX announcement reflected on positive market sentiment, price stability in McGrath's key markets and strong clearance rates as all contributing to the group's "significantly better" performance over the first half of the 2021 financial year.
"Our property management business continues to contribute solid results notwithstanding some headwinds in the rental market primarily as a consequence of COVID-19," Mr Law added.
The McGrath board has considered that the momentum gained across key operating divisions "has created a strong platform to continue to build for future", with a number of focus areas flagged for continual business improvement over the coming months.
These include expectations for further traction in vendor and landlord leads to agents; revitalisation of the property management business; acquisition of a company-owned office; new franchise offices; expansion of the projects division's capability; and refocusing of McGrath's Oxygen Home Loans' service proposition.
Reflecting on what the financial report and current property market conditions mean for the business, Mr Law said the first seven weeks of the second-half "have started positively".
He said the board holds optimism for the latter half of the financial year, "with the McGrath business well positioned for long-term future growth".
Highlights
Revenue now sits at $56.7 million — up by 16 per cent.
Underlying EBITDA is $6.6 million, compared with the corresponding period last year, where underlying EBITDA was just $1.6 million.
Statutory reported EBITDA is now $13.5 million, thanks to adoption of AASB leasing standard, government COVID-19 grants and a gain on the disposal of Parramatta business.
McGrath has also reported NPAT of $8.1 million, compared with one year ago when business was reporting losses of $1.0 million.
Its balance sheet shows $24.6 million in cash, with no borrowings. McGrath was able to close off the period with $38.1 million in disclosed net assets, with the market value of its rent roll estimated to be worth $50.6 million — of which $36.9 billion is not reflected on the balance sheet.
The strong reported figures allow McGrath to recommence dividends — with the board's declaration of a 0.5c dividend per share interim fully franked. This will become payable on 23 March 2021.
ABOUT THE AUTHOR
---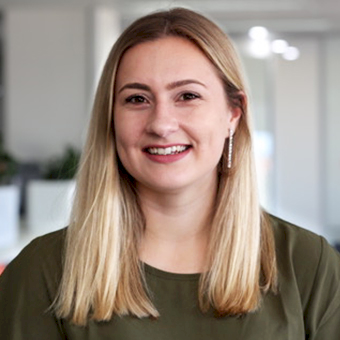 Grace is a journalist across Momentum property and investment brands. Grace joined Momentum Media in 2018, bringing with her a Bachelor of Laws and a Bachelor of Communication (Journalism) from the University of Newcastle. She's passionate about delivering easy to digest information and content relevant to her key audiences and stakeholders.