Many new real estate principals underestimate the financial and emotional costs associated with kicking off a brand-new business, according to a number of industry professionals.
Tristin Hannah, Nic Fren and Paul Davies have lifted a lid on some of the costs associated with venturing out on your own, with some of the most important considerations for budding business owners outlined below:
1. Initial expenses
For agents who do want to become their own boss, Nic Fren, a former real estate agent himself, and now the man behind Bespoke Media Group, has highlighted a number of costs that need to be paid before a business even has the opportunity to turn a dollar.
Those include a branding kit — complete with logo and colour palettes — which can cost anywhere between $10,000 and $15,000 to create.
In addition, a good website will usually set you back at least $5,000.
"On top of this comes flags, A-frames, signage, shop front and the like — so, it's easy to see how it soon stacks up," Mr Fren commented.
Even when the business is up and running, the founder warned it will take "at least six months to discover if you are going to get a return on this investment".
2. It won't happen overnight 
According to the co-founder of brand and design consultancy Thursday Design, Tristin Hanna, agents who are venturing out on their own can't just expect a business to be built overnight.
He has explained how brand rollouts can take up to a year to complete, when all touch points are considered. 
Conceding that "it's not just as simple as commissioning someone and then you're ready to go", Mr Hanna acknowledged it requires a commitment to both time and budget to be delivered effectively.
3. Mental taxes
Paul Davies, the founder and CEO of One Agency, has also pointed out that the costs of building up a business are never just financial — or even time-based investments, for that matter.
"Building your own brand can be mentally taxing," he stated.
"You're facing a significant outlay without any guarantee that the result will have commercial appeal." 
On top of that, there's financial and legal obligations that must also be considered: "Without sufficient support from a head office, it can be very confusing and a major distraction from income-producing activities."
While building your own brand can be a very rewarding opportunity for agents and property managers wishing to take the next step in their career, with so many things to think about — that all take time and energy away from the core business that is real estate — the professionals advise principals to "consider all their options before striking out on their own".
ABOUT THE AUTHOR
---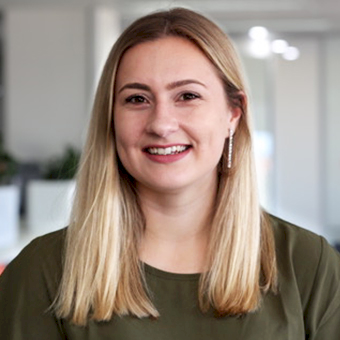 Grace is a journalist across Momentum property and investment brands. Grace joined Momentum Media in 2018, bringing with her a Bachelor of Laws and a Bachelor of Communication (Journalism) from the University of Newcastle. She's passionate about delivering easy to digest information and content relevant to her key audiences and stakeholders.