The network has revealed its former online services manager is making a return to the business after more than a decade away.
Suzi Cowperthwaite will take on the newly created role of national experience manager.
According to a statement from the cooperative network, it effectively expands the executive management team to four, and completes a restructure of First National's marketing, recruitment and management divisions.
The returning manager has expressed her excitement at returning to the brand, considering First National as playing "a critical role in Australian real estate".
"It has proved that a not-for-profit 'adaptive cooperative' is not only relevant, but effectively competes head-on with franchise brands to deliver more leads, marketing resources and business support," she said.
In the time Ms Cowperthwaite has been away from the network, she has worked in business marketing consultancy across real estate, recruitment, sporting organisations, consumer goods, finance, small business and state government.
'What First National delivers in terms of training, technology, marketing, industry advocacy and membership experience is truly outstanding," she said.
"It's plain to see that the management restructure has created opportunities to fully leverage all of the network's advantages, and I look forward to seizing hold of these opportunities."
Weighing in on Ms Cowperthwaite's return, First National's chief executive, Ray Ellis, said the new national experience manager "will not only deepen the relationship between the network and its members, but also between the brand and Australian consumers".
The corporate restructure comes as the industry — and its expectations of major brands — has "completely changed", Mr Ellis reflected.
According to him, "just as the pandemic has led Australians to rethink their real estate goals, agents are rethinking the value of their current franchisors, and many are being found wanting".
Calling First National "a marketing machine", the CEO said they are experiencing unprecedented membership enquiry, with Ms Cowperthwaite's appointment set to assure "new heights are achieved".
ABOUT THE AUTHOR
---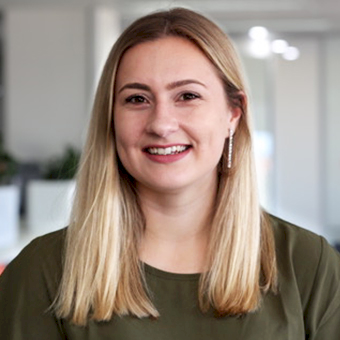 Grace is a journalist across Momentum property and investment brands. Grace joined Momentum Media in 2018, bringing with her a Bachelor of Laws and a Bachelor of Communication (Journalism) from the University of Newcastle. She's passionate about delivering easy to digest information and content relevant to her key audiences and stakeholders.