A sales manager has thrown her support behind women looking to make their way into the real estate industry.
In conversation with REB in the lead-up to International Women's Day, Wiseberry Heritage sales manager Kimberley Burke has offered up some empowering advice to those considering pursuing a career in real estate, based off her own experiences within the profession.
"If they've got drive, and if they've got compassion, and they know how to speak to people — that's where the relationship comes in," she said.
Considering women as exhibitors of all those traits, Ms Burke urges "don't be scared to go and do whatever you want to do".
"As long as you've got dreams, everything can come true."
From her perspective of the real estate profession more generally, women "will eventually take over".
"The people who actually purchase a property are females — they make the decisions anyway, we all know that."
She said as women, "we get that better relationship with the female because we know the emotions that they go through, and everything is an emotional purchase. I feel that the gauge that we actually do get from people buying and selling, we can connect a little bit more."
She said that the gender balance in real estate has come a long way since she began her career 17 years ago.
At that time, she said it was a very male-driven industry — "and I was the only female".
While she concedes "it was very tough to be acknowledged", she went on to note that "the harder I worked, the more that they acknowledged it". 
"If you've got the drive and you want to be successful, it doesn't matter who's around, as long as you've got the support from the leader," Ms Burke has insisted.
"It doesn't matter if they're male or female."
Now, Ms Burke owns a share in the business she began in 17 years ago, and most of the leadership within the Wiseberry Heritage office are women.
"It's very funny," she reflected, adding that "it has changed a fair bit over the years of me doing it".
While acknowledging her role — and the hours — as difficult at times for women who are juggling family responsibilities, Ms Burke still advocates the profession as an extremely rewarding pursuit.
"It shows to our kids that, yes, anything is possible, if you put your hand and your mind to it."
ABOUT THE AUTHOR
---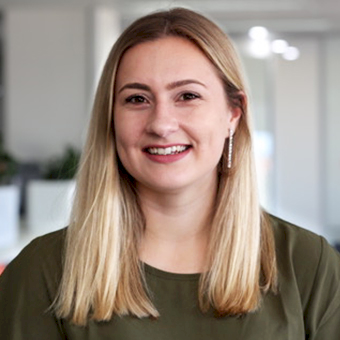 Grace is a journalist across Momentum property and investment brands. Grace joined Momentum Media in 2018, bringing with her a Bachelor of Laws and a Bachelor of Communication (Journalism) from the University of Newcastle. She's passionate about delivering easy to digest information and content relevant to her key audiences and stakeholders.