A leading figure in the real estate industry has highlighted the importance of acknowledging and celebrating success in the profession.
On a recent episode of Secrets of the Top 100 Agents, the managing director of Laing+Simmons, Leanne Pilkington, said that "we need to shine a light on the women that are doing really good things in the industry".
"Because there are a lot of doing it in different areas."
Ms Pilkington has acknowledged that when she first started in real estate 40 years ago, she "never wanted to be in the women's corner".
She said: "It was actually something that I actively avoided because I was a real estate agent, right.
"I had to be one of the boys. I had to play with the boys and drink with the boys and be like one of the boys for a really long time.
"Eventually, as I got older, I realised that you actually do have to have people that are out there, that people can look at and reflect upon and go, 'Yeah, actually I can do it, too'."
Ms Pilkington has seen a massive shift in real estate's gender dynamics since she first began in the industry.
"There's a lot more women selling real estate now. I think it's universally accepted that women make great real estate agents," she commented.
From her perspective, women "bring something different".
"They're better at relationships. They're less transactional. They've got typically more empathy. And that's great."
She's also flagged women as "typically a bit more risk adverse".
Calling herself the perfect example, Ms Pilkington admitted that she was nervous about the risks involved with taking on the ownership of the Laing+Simmons business, which she achieved alongside a number of team members in January of this year.
From Ms Pilkington's perspective, acknowledging female achievements within the profession is all about inspiring women "to actually take that next step".
"Whatever that looks like for them. And that's what it's all about."
While that may be a large step, it doesn't always have to be.
Ms Pilkington praised the women "just stepping out and doing smaller things — not necessarily opening a big business — but just doing it for themselves in a smaller way".
"And it's their way of saying, 'Actually, I don't like the way you guys are doing it'," she said.
"I'm going to do it the way I'm going to do it."
You can listen to Leanne Pilkington's full Secrets of the Top 100 Agents episode here.
ABOUT THE AUTHOR
---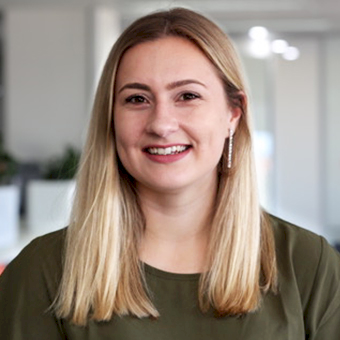 Grace is a journalist across Momentum property and investment brands. Grace joined Momentum Media in 2018, bringing with her a Bachelor of Laws and a Bachelor of Communication (Journalism) from the University of Newcastle. She's passionate about delivering easy to digest information and content relevant to her key audiences and stakeholders.