A new real estate office is all set to service a number of growth suburbs in Perth.
Harcourts Home Real Estate has opened its doors with third-generation real estate agent Tim Fidock at the helm.
The new agency will operate across Roleystone, Kelmscott, Bedfordale, Martin and surrounding regions, a statement from Harcourts highlighted.
Mr Fidock acknowledges "boom-time type results" as already occurring in the area.
"For example, the median house price in Roleystone has gone up by 10 per cent basically overnight," he commented.
"We are looking forward to a fantastic time in real estate and really bunkering down to do our best for the people here."
Having previously worked within his family's business, Mr Fidock said that he began considering his own office after completing his diploma in real estate — which provided him with the skills needed to look at real estate from "more of a business sense".
It led to a number of conversations with Harcourts WA state CEO Paul Blakely, which saw him eventually decide it was time to open his own space.
At that point, "Paul really encouraged me to take this opportunity and run with it", he said.
"Once we pushed the button, corporate were simply amazing in terms of setting up my website, getting my templates organised and systems in place, it virtually happened the next day."
Mr Fidock said that while he had constantly worked with Harcourts people over his time in the industry, and knew it was a strong brand, he "didn't really know how good they were at the people side of things".
"The approach, the branding and the direction they're heading in was something that appealed to me. Of all the big agencies, they seem to be the ones taking a fresher, more innovative approach to the industry, and that really aligns with what I want to do with this office," Mr Fidock said.
"In all honesty, Harcourts and I just felt right."
Mr Blakeley has considered "it's a big coup to have Tim at the helm".
"From our perspective, he's operated in that area for quite a while now which gives us instant recognition and great presence in an area we've always wanted to branch into," he continued.
Harcourts has said Mr Fidock's enthusiasm and alignment with the Harcourts values make him an "ideal fit" to represent the brand.
So far, Mr Fidock believes he's had a "seamless transition" into business ownership.
He said: "Paul's directorship and mentorship over the past few months has been second to none, and without the support of my wife, who also works in the industry, I'm sure this would have been a lot harder."
ABOUT THE AUTHOR
---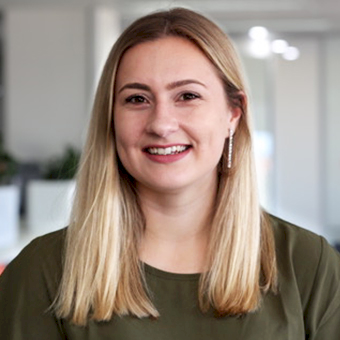 Grace is a journalist across Momentum property and investment brands. Grace joined Momentum Media in 2018, bringing with her a Bachelor of Laws and a Bachelor of Communication (Journalism) from the University of Newcastle. She's passionate about delivering easy to digest information and content relevant to her key audiences and stakeholders.