A mortgage broker has spilled the beans on how agents — and their clients — can better navigate the property sale process through forging a relationship with a broker.
The Residential Mortgage Broker of the Year at the REB Awards 2021, Shore Financial's Fane Levy, has advised agents recommend their potential buyers to obtain pre-approval "as early as possible" to ensure they are geared and ready when they want to purchase.
"This is because the banks are rather slow at the moment due to excessive demand and activity which is resulting in slower processing and turnaround times," Mr Levy said.
That excessive demand has been caused by recent record-low interest rates, partially stemming from the pandemic, and has meant money is now "rather cheap to borrow".
With a simultaneous decrease in bank assessment rates, borrowing capacity of everyday Australians has gone up.
"This basically means that on 'X' income you could previously borrow $1 million, now this is closer to $1.2 million with the same interest repayments," Mr Levy outlined.
Since brokers can make recommendations of the most appropriate lender tailored for a particular client, and allow potential purchasers the opportunity to "shop the market", Mr Levy also touts the benefit of a broker to agents, arguing "we may be able to have access to faster turnaround times and better borrowing capacity with other lenders which will increase the chances of that potential purchaser being the successful buyer".
From Mr Levy's perspective, it can be a very worthwhile endeavour for agents to build relationships with brokers working within the residential finance space.
Considering it as able to "really benefit their business", the mortgage broker said it can allow real estate agents to offer an additional service as well as create a more streamlined approach for the property market.
"Having a broker/agent relationship will speed up the approval process as we have access to lenders that can turn around approvals in 24 hours as opposed to some lenders that take two to three weeks," he said.
"This means more contenders at auction and more chance of converting the sale.
"Furthermore, brokers can also refer back potential buyers as well as listing opportunities to the agent."
In his own business, this sees the broker generating reciprocal referrals "with a bit of longevity and endeavour to send through listing opportunities and property management referrals usually with a high conversion due to our strong client relationships".
It even sees him qualifying buyers — which works by letting the agent know who's potentially a "time waster" as opposed to "who will be able to get to the level you need".
At a more basic level, a broker can provide both the agent — or a client — with any lending-related questions.
He said: "It's important for agents to know what's going on in the mortgage industry so they can have this knowledge at hand to discuss with their clients but also to manage expectations in terms of timing of loans, pre-approvals, cooling offs, auctions and settlement times."
ABOUT THE AUTHOR
---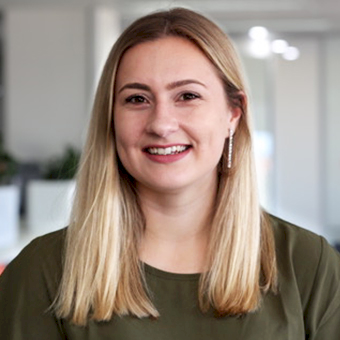 Grace is a journalist across Momentum property and investment brands. Grace joined Momentum Media in 2018, bringing with her a Bachelor of Laws and a Bachelor of Communication (Journalism) from the University of Newcastle. She's passionate about delivering easy to digest information and content relevant to her key audiences and stakeholders.