A Sydney-based real estate agency is today celebrating its 10th birthday, attracting none other than the New South Wales Premier to kick off the celebrations.
Strathfield's Richard Matthews Real Estate will be unveiling extensive office renovations to coincide with the anniversary event, which will see Premier Gladys Berejiklian tasked with cutting the ribbon at a special ceremony to mark the occasion.
Richard Matthews director Richard Baini said they are thrilled to have Ms Berejiklian reopen the office and commend the company's continuing success.
He added: "For a business to survive and thrive, it relies on leadership, direction and a strong culture.
"We're blessed to be a team of leaders, united in our direction and maintaining an incredible culture that our valued clients really love."
His fellow director, Matthew Everingham, who ranked 37th in REB's Top 100 Agents 2020, has taken the time to reflect on the agency's development over its 10 years in operation.
Expressing immense pride in the team and how the company has developed into a household name across Sydney's Inner West and western suburbs, Mr Everingham said: "It is an amazing feeling knowing that just 10 years ago, two blokes sitting on deck chairs and using cardboard boxes as desks managed to build a team of nearly 30 people who are recognised as leaders and innovators in their chosen fields."
ABOUT THE AUTHOR
---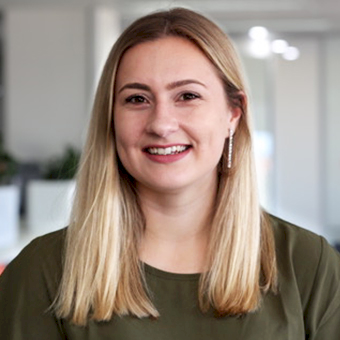 Grace is a journalist across Momentum property and investment brands. Grace joined Momentum Media in 2018, bringing with her a Bachelor of Laws and a Bachelor of Communication (Journalism) from the University of Newcastle. She's passionate about delivering easy to digest information and content relevant to her key audiences and stakeholders.