Queensland's Noosa hinterland has gained a new agency offering, with an established local agent at the helm.
Drawing on more than 15 years of real estate experience, Penny Neep has launched a self-titled agency known as Penny Neep Real Estate into the marketplace.
She said her new venture won't require a shopfront, with her decision to go mobile stemming from her desire to ensure the best possible experience for her clients.
"In my last job, I would only go into the office for the sales meeting, so 'Penny Neep Real Estate' is going to embrace technology and do it all without a shopfront — but I'll still make sure client relations are a top priority," she explained.
"I consider myself a service person, and that's exactly what I believe real estate should be.
"You don't sell to someone; you make them comfortable, give them the service they need, and then they'll want to buy."
It's why she chose the name Penny Neep Real Estate.
She explained: "I've sold a lot of homes in the area and wherever I go, if I just say, 'Hi, I'm Penny', they'll say, 'Are you Penny Neep?'
"It's a name that seems to resonate and stay with people."
With her agency powered by UrbanX, Ms Neep said: "I just want to list and sell."
She's previously owned two Ray White franchises, worked for RE/MAX, and most recently, worked for another boutique agency in the hinterland.  
"I don't want to be bogged down, particularly when things get busy, with all of the paperwork that goes on behind the scenes," she said. "I think a lot of other agents who've gone out on their own will find that out when they get busy, too."
What she does enjoy doing is getting in front of a buyer and walking them through the entire process.
"I like to make sure everything's smooth and comfortable, so I go to people's homes. I'll drive to Bribie Island and Brisbane… I've even flown to Sydney in the past to interact with sellers and buyers," she said.
Her approach to real estate sees a lot of her clients become friends.
Exclaiming that she loves what she does, Ms Neep's plan is to just get on with the job, and then "enjoy it".
"I want to grow market share," she said, "but I also plan to enjoy my work rather than feeling restrained — actually have some fun!"
ABOUT THE AUTHOR
---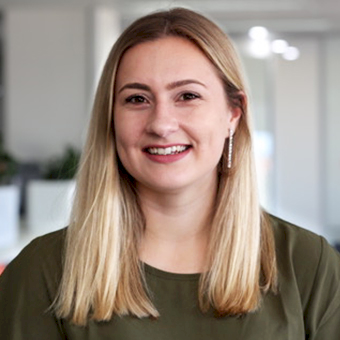 Grace is a journalist across Momentum property and investment brands. Grace joined Momentum Media in 2018, bringing with her a Bachelor of Laws and a Bachelor of Communication (Journalism) from the University of Newcastle. She's passionate about delivering easy to digest information and content relevant to her key audiences and stakeholders.