After 18 years in the position, Mike McCarthy will be stepping down from his role as CEO of the Barry Plant Group.
The current head of strategic growth at the brand, Nigel O'Neil, will take over the top job on 1 July 2021, with Mr McCarthy remaining "firmly engaged" with the group as an executive director, according to a statement from the company.
The "changing of the guard", as the group has put it, has also enabled the creation of a new chief operating officer (COO) role.
The current operations manager, Doug Hutchinson, will take up this position.
Having worked with the Barry Plant Group for just over two years, incoming CEO Mr O'Neil has expressed his excitement about what the future holds, having recently worked with the executive team to formulate a strategic plan to 2030 and beyond.
Considering Barry Plant as a strong brand with a boutique culture, Mr O'Neil said: "The calibre of franchisee is remarkably high and the quality and depth of support that the Head Office team provides is really quite unique.
"I believe we were the only franchise real estate group to significantly cut our franchise fees across our whole group during the first lockdown, and that is indicative of the true partnership that exists between the franchisor and franchisee."
Outgoing CEO Mr McCarthy was quick to comment "I'm not disappearing", but noted that he feels "it's a good time for a change".
"I will still be fully involved in the group going forward, but it's the right time to step aside and allow Nigel and Doug to give the business a new level of energy," he said.
Mr McCarthy will be lending his experience and expertise to high-level industry projects and franchisees, while also continuing in his executive director role.  
The founding shareholders and board members, Vic Care and Barry Plant, have both expressed their pleasure at the new leadership appointments.
According to Barry Plant himself, "the transition of power will be seamless".
"Nigel and Doug have both been embedded in our group for a lot of years. They understand our culture and our values and bring extraordinary experience to their new roles," he stated.
For Vic Care, the timing is right for change.
Mr Care acknowledged the Barry Plant Group as needing to reposition itself to embrace future technology in order to meet the needs of the new breed of up-and-coming entrepreneurs.
He said both Mr O'Neil and Mr Hutchinson had played "a vital role in guiding our response to all the lockdowns due to COVID".
"They work well together as a team and with Nigel's real estate franchising experience and Doug's expertise in technology, the group will be in great hands and well placed to grow," Mr Care concluded.
ABOUT THE AUTHOR
---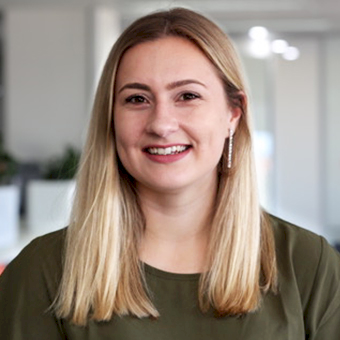 Grace is a journalist across Momentum property and investment brands. Grace joined Momentum Media in 2018, bringing with her a Bachelor of Laws and a Bachelor of Communication (Journalism) from the University of Newcastle. She's passionate about delivering easy to digest information and content relevant to her key audiences and stakeholders.