Continuing its run of proptech partnerships, Real Estate Industry Partners (REIP) has now revealed a cash flow solution to members.
In a bid to provide members with competitive finance solutions, REIP has teamed up with Convini and will enable members to utilise products including PropPay, AdFund and DepositPay.
REIP has identified buy now, pay later (BNPL) models as becoming more prevalent within the real estate industry — across agencies and by potential clients.
The partnership is expected to provide a "full suite of products" to members, with REIP CEO Sadhana Smiles highlighting it as bringing members convenience, simplicity and full integration with CRM and property management products.
REIP said the solutions "will aid buyers, sellers, investors and tenants with marketing and advertising, including styling and maintenance, rental property improvements and early access to home deposits".
Ms Smiles commented: "We know that this product will help many of our clients get a better price for their rental and sales properties or help them purchase their new home by accessing their deposit early.
"Our members will be able to offer both an extensive range of options and competitive cash flow solutions to their agencies, vendors, buyers, landlords and tenants.
"This partnership has been worked on for many months now, and I am excited to work with Convini and, together, bring a product with this extensive range to the industry."
Convini CEO Cameron Owens said the proptech business' strategy from the start had been to work in partnership with industry.
Calling the alignment with REIP "a very logical decision", Mr Owens said: "We're delighted to be in partnership with REIP and to make our suite of cash flow solutions available to their network of Australia's leading franchise brands.
"As an industry, we've just awoken to the potential of focused fintechs like Convini solving major cash flow challenges for the real estate industry, enabling it to operate far more efficiently."
ABOUT THE AUTHOR
---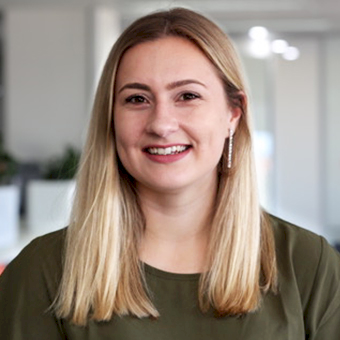 Grace is a journalist across Momentum property and investment brands. Grace joined Momentum Media in 2018, bringing with her a Bachelor of Laws and a Bachelor of Communication (Journalism) from the University of Newcastle. She's passionate about delivering easy to digest information and content relevant to her key audiences and stakeholders.