The latest financial update from The Agency has flagged a record revenue of $6.4 million and $9.3 million of GCI for the month of March, leading to an almost record quarter for the group.
In an ASX release dated 29 April 2021, The Agency Group reported a combined group revenue of $15 million for the third quarter of FY21, which was bolstered by $20 million in combined gross commission income (GCI).
It means that group revenue is up by 39 per cent from what it reported in the March quarter of 2020, while combined GCI is up by 65 per cent from the pandemic's early days.
The Agency Group's managing director, Paul Niardone, considers the latest quarter's results as positive "and reflect the continuing growth of the company coupled with the rebounding property market nationally during the period".
He reflected that the record revenue achieved during March came at the same time the network welcomed highly experienced industry executive Geoff Lucas as group CEO, which he classed as "a significant validation of all we have achieved at The Agency Group and our future plans".
"With a strengthened balance sheet and improving financial performance, we will continue to work on delivering the best service to clients and customers nationally with a focus on maximising value to our shareholders," Mr Niardone stated.
Key results for the March quarter
The Agency has reported making 1,232 sales over the period, valued at $1.2 billion. In the previous corresponding period, the network reported just 801 sales valued at $748 million.
It also scored 1,299 listings — compared with 1,001 from the March quarter in 2020.
The number of properties held under management by the brand now sits at 3,606, which is marginally higher than the 3,576 held at the end of December 2020.
As at 31 March 2021, The Agency Group holds $4.6 million in cash and cash equivalents.
An indication for the remainder of 2021
It comes after The Agency released its autumn report earlier this week, in which CEO Matt Lahood had reflected on the past year.
"The Agency has strengthened its sales and operations teams in regional areas and has taken steps to prepare for a big 2021," the CEO said.
"We have expanded to Queensland, starting a Brisbane office, to strategically help our clients wanting to buy and sell in the popular Sydney, Melbourne, Brisbane network. We've launched a new commercial division. We have also established a China Desk to assist our local clients as much as our international clients, once immigration — one of the property market's biggest future challenges — resumes once more."
The report had also highlighted the CoreLogic data from March that showed combined capital city dwelling values grew by 2.8 per cent — the fastest growth seen in 32 years.
Adding to that, "we saw a rise of 5.8 per cent in national dwelling values over the first quarter of 2021 and a 6.2 per cent increase over the past year to reach a median of $614,768", flagged the CEO.
He also revealed that the network is expecting the property boom to continue all the way through to December 2021, "before prices level out and clearance rates return to a more sustainable 50 to 60 per cent".
While he acknowledged the RBA's stance on not raising interest rates, he did warn that a booming economy could force this to change.
"Having been in real estate for several decades, I have experienced the effect of 18 per cent interest rates," he said.
"My advice to buyers is to always factor in a rate rise when you're planning to purchase, just in case."
ABOUT THE AUTHOR
---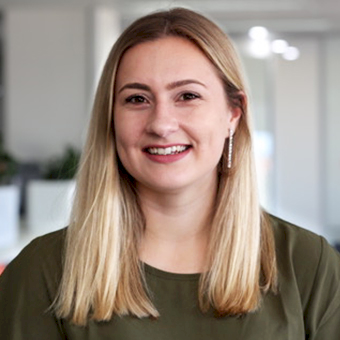 Grace is a journalist across Momentum property and investment brands. Grace joined Momentum Media in 2018, bringing with her a Bachelor of Laws and a Bachelor of Communication (Journalism) from the University of Newcastle. She's passionate about delivering easy to digest information and content relevant to her key audiences and stakeholders.