With new COVID-19 cases still cropping up across a number of Australian states — and very much a cause for concern — a CEO has highlighted why it's "essential" businesses take their workplace health and safety obligations seriously.
Bryan Wilcox, the CEO of the Real Estate Employers' Federation (REEF), has issued a reminder that under Australian work health and safety laws (WHS), all businesses are required, as far as reasonably practicable, to ensure the health and safety of workers and others in the workplace.
This most certainly extends to the current COVID-19 pandemic.
"With WHS concerns in mind, individual businesses are expected to develop and implement a specific COVID-19 policy designed to create and maintain a safe environment for employees and customers," he noted.
In addition, the CEO touted that by creating such a policy, businesses are better able to set behavioural standards in the workplace associated with the pandemic.
Acknowledging the "serious health and business consequences of the COVID-19 pandemic", Mr Wilcox argued that a specific set of rules around its management in the workplace "is not only appropriate but essential".
Such a policy "should clearly set out the rights and responsibilities of both workers and the employer with respect to procedures aimed at mitigating the spread of coronavirus", he expressed.
He explained: "A COVID policy should set guidelines around physical distancing in the workplace (which, where possible, should also cover possible working-from-home arrangements), more stringent hygiene standards both within and outside the office, and appropriate actions that will be taken if a worker experiences COVID-19 symptoms (or where a person is confirmed to have contracted the virus)."
Putting together a COVID-19 policy
All WHS laws require consultation between management and workers on work, health and safety matters.
"As such, the introduction and implementation of a COVID-19 policy should be undertaken as part of the agency's regular discussions on WHS matters," Mr Wilcox continued.
Stating that a COVID-19 policy is "likely to work best where everyone in the workplace has some 'ownership' in both its construction and purpose", the CEO said workers and management should both have a say on the appropriateness of any measures that are prescribed in the policy and how they suit their particular workplace environment.   
While Australia is in a much better position with respect to the pandemic than other countries around the world, Mr Wilcox has flagged a number of issues — including vaccine rollouts and the continuing threat of confirmed cases — as evidence that Australia's experience with COVID-19 is far from over, and therefore must still be considered by Australian employers.
The three main issues, as they relate to business owners and should be considered in any COVID-19 policy, are below:
Vaccines
"In the current circumstances, real estate employers should assume that they can't require their employees to be vaccinated against coronavirus," Mr Wilcox highlighted.
He noted the Australian government's policy that receiving a vaccination is voluntary, although it aims to have as many Australians vaccinated as possible.
"Even where an agency strongly supports a vaccination program, it is highly likely the employer will be forced to confront a situation where certain members of staff refuse to be vaccinated," the CEO conceded.
He said: "Agency owners confronted with this predicament would be well advised to obtain appropriate professional guidance from an organisation like REEF before acting to implement a compulsory workplace vaccination policy."
All in all, Mr Wilcox advises employers and employees to adopt a collaborative approach when discussing, planning for and facilitating coronavirus vaccinations in the workplace.
Harassment
The CEO considered that "it is possible to see a situation where workers suspected (or confirmed) of contracting the coronavirus are subject to harassment from others in the workplace".
He has argued that agency owners would be well advised to recognise this possibility and to ensure the COVID-19 policy sets behavioural standards in dealing with this "unacceptable" situation.
Working from home
Mr Wilcox also recognised that because of the pandemic, some employees have been either forced, encouraged or permitted to work from home for an extended period.
"As COVID restrictions are gradually relaxed, these employees may express a strong reluctance about returning to the office environment to perform their regular duties," he said.
"It may be that such employees have come to expect that working from home is now a 'workplace right' that their employer is not permitted to disturb."
Where employers are faced with objections from employees about returning to the office environment, the CEO advises business owners obtain professional guidance "to manage what might otherwise be a tricky situation".
Updating a policy
Businesses that do have a COVID-19 policy in place aren't entirely off the hook, with the CEO flagging that such documents "might need to be updated if there are changes in any public health orders issued within individual states or territories which result in existing policy provisions becoming obsolete".
While this may not be needed regularly, he added that agencies "need to be conscious of changes in government policy concerning the pandemic as well as any revised medical advice that may be issued from time to time".
ABOUT THE AUTHOR
---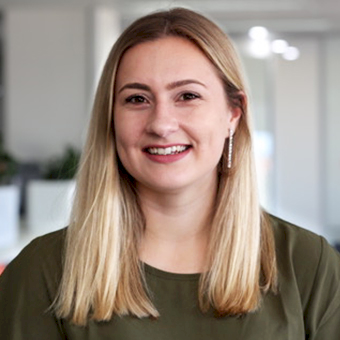 Grace is a journalist across Momentum property and investment brands. Grace joined Momentum Media in 2018, bringing with her a Bachelor of Laws and a Bachelor of Communication (Journalism) from the University of Newcastle. She's passionate about delivering easy to digest information and content relevant to her key audiences and stakeholders.