Success when you're young doesn't come easy
Blogger: Stefon Bertram, principal, Starr Partners Ryde
Unlike most of my peers, I am somebody that actually wanted to get involved in real estate from a very young age. Let's just say that my formative years weren't exactly what my parents had hoped for. I didn't excel academically and was asked to leave school in Year 11 (although years later I have accepted requests to return to the school and speak about success at a young age). Whereas most of my friends were off to university to continue their studies, I decided to embark on a career in real estate.
I chose real estate, as I knew I was a natural salesperson, and I saw the industry as one of the highest yielding sales-based professions. I believe that if you are capable and competent, then you have a genuine opportunity to write your own pay cheques in our line of work.
Like most young agents, my entry into the industry was a baptism of fire, with the reality being very different to the dream. The glitz and glamour that I had envisaged was replaced with hours of 'donkey work' like letterbox dropping in 35 degree heat. Rather than sulk, I just knuckled down and got on with it as I knew that these arduous tasks were simply a stepping stone in my career.
After several months of hard graft I was hoping to get my first promotion, but instead my world was turned upside down. Due to the toughening economic conditions during the GFC, my boss decided to make me redundant. If I wasn't feeling bad enough as it was, he decided to pass on some final words of advice. "I don't think that you're suited to real estate," he told me.
This was without question the lowest point of my short career, but I remained resolute and certainly wasn't going to allow a temporary setback become a permanent failure. Developing a thick skin in our industry is essential. The sooner young professionals view failure as part of their learning curve, the better. I have yet to meet anyone who is successful in any walk of life, that hasn't failed at some point.

Having hit rock bottom at 18 (not finishing school and being made redundant), I realised that if I was going to succeed then I needed a plan. After having a long hard look at my situation, I realised that I needed structure so decided to set myself written goals and I developed a burning desire to reach them.

I also developed a hunger for knowledge through mentors, seminars, books and catch-ups with some of the world's best sales people. It's one thing spending hundreds of dollars on a seminar where you can hide in the back row, but nothing compares to getting half an hour one-on-one time with top performers, where you can learn and implement some of the secrets of their success.
Mentors were arguably the most important part of my development. I have learnt that it is far more beneficial to learn from others who are where you want to be, rather than to try and reinvent the wheel yourself.

Being self-motivated and entrepreneurial, I realised early that I was willing to make the ultimate sacrifice and go into business for myself. Along with my business partner Michael Dowling, we opened a Starr Partners office in Ryde when I was just 21 years old.
Looking back, I remember the naysayers telling us "this won't work" or "you can't do that", but if you work hard enough and commit to professional development, you will see the results. Starting and growing our rent roll from scratch to nearly 100 properties in 18 months wasn't easy, and again, many said this couldn't be done, but we surrounded ourselves with supportive people and implemented the right business strategy.

Although our business is still in its infancy, I am very proud of what we have achieved so far. I have a genuine passion for what I do and hope that my story can inspire other young agents to succeed.
ABOUT THE AUTHOR
---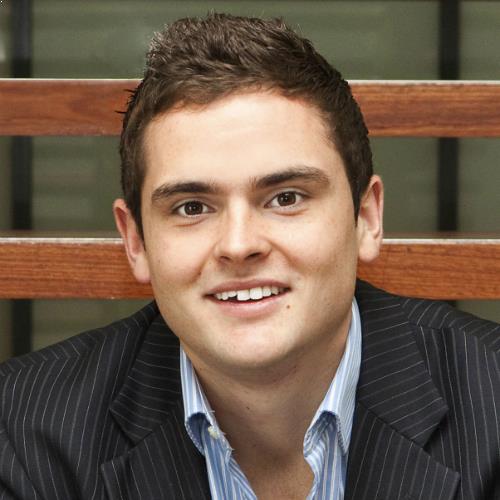 Stefon Bertram is a principal of Starr Partners Ryde. Despite his young age, he has already eclipsed several sales records and established his own successful real estate business.