Many commentators throughout our industry and business generally are commenting that 2014 could be a watershed year.
With this, consumer's expectations will continue to evolve, and as an industry we will need to evolve with them. A focus on a sustainable approach to innovation is necessary in our competitive environment to ensure we get back ahead of the curve and stay relevant to consumers.

From a consumers point of view there are very few agencies with an overwhelming brand promise differential or attraction proposition. The brand promises being conveyed are all much the same and rather traditional. This offers a fantastic opportunity for those businesses' looking to grow and provide consumers with more than a one-size-fits-all approach. Real estate business in Australia are not known for being particularly progressive or innovative .

Agencies need to truly believe in always searching for better ways of doing business ; to  listening to their customers' needs and not assume what is right for them. But it's not just about the tangibles of business, the 'stuff' (the signboards, websites, personal profiles) – it is about being focused on creating a culture of innovation that naturally flows from within an organisation. This is what creates real value and brand promise .

Business leaders generally struggle to find the true value in the intangibles – focusing more on the what and how rather than the why.  It is most important to be continually implementing new strategies and business solutions that have a meaningful competitive edge. It is this culture that creates sustainable innovation.



ABOUT THE AUTHOR
---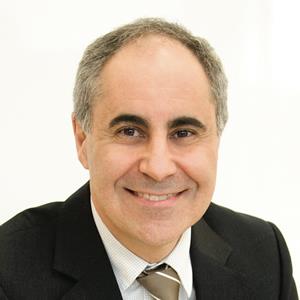 John Percudani is the principal and managing director of Realmark, one of the most progressive and awarded firms in Australian real estate. Featured in many publications, John regularly contributes property opinion pieces, marketing ideas and advice. He's been featured in BRW, Real Estate Business, and various local and national newspapers. He is a regular commentator on The West Real Estate Program on the Seven Network.