Do you want to know how to get 20 per cent more leads from your agency's website? Are you using your website to waste money as an online brochure or are you using it to generate leads?
Most real estate agents fail to unlock their website as a lead generation tool because they think it is all too hard. Agents don't realise they already have two of the hardest skill sets needed to open up these potential gains.
Skill set number one - copywriting
Finding a good copywriter that knows real estate can become very expensive. Industry-specific copywriters are growing in demand and can charge up to $100 per hour. Real estate agents already have this skill from creating property blurbs. Have you ever noticed by improving the copy and changing a few words around, you start receiving more buyer enquiries? Sometimes even removing an entire sentence can improve your buyer enquiries by 10 per cent.
See how they have only changed the copy? Which version do you think got more clicks on the 'Free Quote' button?
Version A was the winner, with a whopping 92.7 per cent lead conversion increase. Did you guess right? They were especially targeting property sellers.
As you can see above, the more controlled tests you can carry out, the more you can scientifically find out what works and what doesn't. The exciting thing about changing copy on a website is that you can track how much interest it generates just by changing a few words.
Skill set number two – A/B testing, or split testing
If you have done your fair share of door knocking or cold calling, you would have done this without knowing. When learning a new sales script, have you ever tried a slightly different version, one that works better with your personality perhaps. You've then found it works 20 per cent better?
This is called A/B testing, or split testing. The example below was done for free using automatic software (Google Website Optimizer). Basically, A/B testing is simple experiments with two variants, A and B. The goal of these simple experiments is to find out what changes to a web page that increases/maximises an outcome. For example, a "Get a free appraisal" button.
Ok, so now guess which test received more leads?

Well, did you do better this time? This was purely a lead generation experiment. Version B won this one with an 8.5 per cent increase in conversions. OK, stop and think now. If you are getting 13 listing leads from the office a week, what if you had 8.5 per cent more leads? 1.1 extra listing leads per week. That's 52 a year. Remember, once you know the form is converting at its best, you can start paying for traffic to go to the page without fear of wasting money.
These findings can dramatically improve your letterbox drops.
By finding out what gets a response and what doesn't you can start to move from expensive 'getting your face out there marketing' (sometimes known as branding) to proven 'direct response marketing'.
There's an old saying in marketing – 'I know I'm wasting half my money, I just don't know which half'. I'm not saying you're not going to waste money on marketing. But at the very least, you're only going to waste one third, but now you will know what is going to entice people to call you. You will also know what will turn people off, which can be just as powerful.
This can also help you free up your marketing budget by knowing where you're wasting your money, and where you could potentially gain some more leads. You may find that you're wasting some of your time and money on flyer drops, where that time and money could've been spent on your website to produce leads over and over again. Just keep in mind that your flyer drops will be sorted out over the bin, but a website will show that 'online flyer', 24 hours a day, seven days a week.
Summary
There is no hiding that internet marketing is a growing trend, and without agents growing their understanding of this new phenomenon they will continue to be subject to marketing geeks generating the leads for them. The strategies I've explained above are exactly what the big real estate websites do, and it will be costly if we don't start playing the same game.
ABOUT THE AUTHOR
---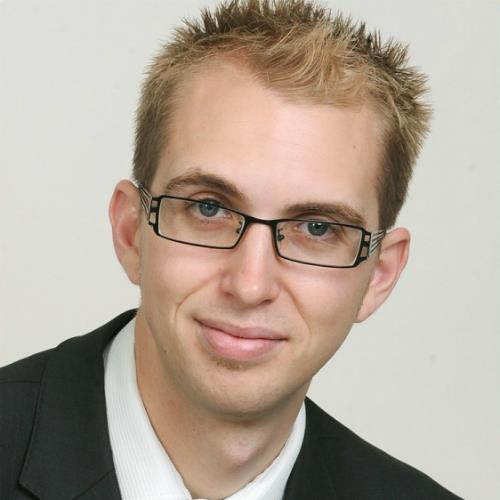 Jhai Mitchell is the internet marketing business developer at Elders Toongabbie and Kings Langley. Prior to this, he had a successful career running his own online business in Western Australia and achieving the top 10 per cent in sales with a mobile phone group. Jhai made the move to real estate after seeing a gap in agents' abilities to market themselves online.