In recent weeks, real estate agents across Australia have been extremely vocal about the annual price increase announced by REA.
Every year we hear cries from the industry about the need to drive its own agenda.
However, this year the cries are louder than ever. That's because for the first time, REA may have gone too far.
While the yearly furore centres on price increases, the real threat is from REA's strategy to dominate the industry by supplanting the agent's role in the property transaction and claiming more revenue for their business. This strategy to engage directly with the property owner is clearly articulated in JP Morgan's recent report, REA Group's Direct to Property Owners.
It's no surprise the industry is up in arms. But let's not forget that agents are in fact in control. Agent listings put REA where it is, and it's agents who can take back control.
We understand that individually, agents feel limited in what they can do. However, united, they can wield collective power to send a strong message that they won't accept exorbitant price increases and further erosion of the industry.
Now is the time to start fighting back.
As part of the latest backlash, a consortium of leading real estate networks and investors have come together to launch an agent-driven alternative to REA.
Amid a media ownership environment where the largest two portal players enjoy the lion's share of voice in the media, it often gets lost that a portal created by the industry, for the benefit of agents, is already alive and kicking.
Industry-operated realestateVIEW.com.au is in the top three consumer real estate sites nationally in terms of content, traffic and revenue.
Importantly, realestateVIEW.com.au will always support, enhance and protect agents as the experts in property transactions. We don't permit private listings and vendors will never be contacted directly. Quite simply, we believe the agent/client relationship is paramount.
Vitally, realestateVIEW.com.au is the only true custodian of property data. In partnership with the REIs, we collect more data than any other commercial provider. Our competitors cannot compete with us on the quantity, quality and timeliness of our data, and we use this to help support your position as local market experts.
In contrast, we frequently receive complaints about the poor quality of data our competitors are currently supplying to the newspapers.
So before you supply your data to anyone besides the REIs, ask yourself, how will your data be used? Will it support and protect your role as the experts in property transactions or is this a strategic move by REA to further increase its stranglehold on the market?
While the task may seem big, the solution is simple.
If you dislike incorrect data reported in the papers each weekend, be careful about who you give your IP to. If you want consumers to stop visiting REA so you no longer have to pass on their exorbitant fees, we encourage you to promote the industry alternative to your customers.
realestateVIEW.com.au is here to help agents maintain the forward momentum they have created and realise long-term change.
It's time to fight back.
ABOUT THE AUTHOR
---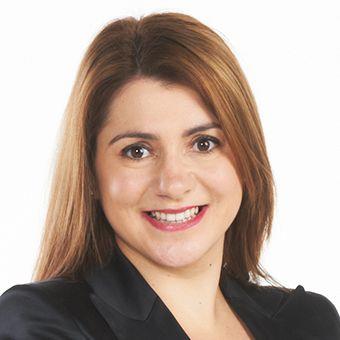 Petra Sprekos is the general manager of realestateVIEW.com.au. Under Petra's leadership, the portal has grown to more than 1.1 million unique visitors a month with over 350,000 property listings for sale and rent, contributed by more than of 5,000 agencies nationally. Petra graduated with Honours in Business before pursuing her Masters, where she completed a 70,000-word thesis on entrepreneurship in the property industry.