I've served my year as president of the Real Estate Institute of South Australia but I'll still stay on the REIA board as a director, so I don't think I will have any time to relax.
I don't like living in history. I'm not interested in approaching work like Groundhog Day, where every day is much the same, which is why, from an industry body, it is important to have new people and ideas come on board. This is what is happening at REISA at the moment.
The new blood are bringing their own expertise to the real estate industry and that is what you want – a constant turnover of people and a great CEO who aims to meet any challenges a changing industry can throw at us.
A breath of fresh air is a really good thing, and I am interested in their approach to technology, what it can do for the industry and what it means for us as business people and estate agents.
One thing I am reflecting on is that it's good to see younger people on board with a huge knowledge of how information technology and software can benefit agents, customers, and the industry as a whole.
I will be giving guidance to the industry and all the rest of it, but my time as president has been served.
ABOUT THE AUTHOR
---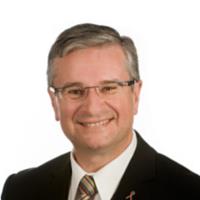 Ted Piteo is immediate past president of the Board of Directors, Real Estate Institute South Australia. Ted Piteo is the Chief Executive Officer for Professionals SA Head Office and is responsible for all business and operational aspects.