If you've been investing in property for a few years now, chances are you're wondering when the good times will end for Australia's real estate market.
Although many property experts have pointed to a gradual slowdown, that popping sound has been enough to encourage investors to see what opportunities lie abroad.
Of course, investing in international real estate isn't a new thing, with many of those who have taken the leap reaping the spoils of super cheap property prices and higher rental yields.
Many globe-trotting investors look to the long term and invest in countries where they plan to eventually retire.
However, overseas investing can be a bumpy ride so it pays to know your stuff. Here are five reasons for it to go wrong.
1. You're not in Australia anymore
Not all property markets are created equal, so don't make assumptions about overseas markets based on an Australian outlook.
If you're a seasoned investor in Australia, you have to compete with a lot of media commentary and analysis about the state of the real estate market.
Most of it is white noise, but you can generally make better decisions if you make yourself aware of planned infrastructure projects such as the development of roads and motorways, airports, mines and overall urban renewal schemes. It's very difficult to keep track of this if you're buying international real estate.
2. It's not the same mortgage industry you're used to
There are some nations that won't even let you buy property unless you're a citizen. Those that do will not approve you for a mortgage because you're a non-resident, meaning you will have to come up with the funds to complete the purchase yourself.
In addition, some countries require you to set up a company in order to purchase real estate, meaning that your investment is owned through a trust and not in your name.
In other countries, you don't really own the property at all but rather you purchase the property via a lease arrangement.
Although you can do whatever you wish with the property and earn an investment income, the property can be subject to changes in zoning by a government and they can buy it back from you at any time.
3. Managing a property abroad can be tough
Travelling overseas costs money and time.
You may well be able to make the initial trip to locate and purchase a house or apartment overseas, but if the property requires sudden repairs or you plan to renovate, undertaking such work is risky if you're not actually in the country to manage it.
4. Beware of exchange rates
Speculating on currency exchange is so tricky that even experienced economists often get it wrong. The risk involved with speculating is perhaps the biggest case against overseas investment overall.
All your gains can be wiped out because of the exchange rate – and that's before you take into account any taxes, legal fees and real estate fees you might be expected to pay.
Any rental income you'll earn will also be subject to fluctuating exchange rates, so choosing the right time to transfer money to your account is essential.
5. Double tax attack
Yes, there is the potential to pay less on your investment gains but this can be undone by double taxation.
To explain, as an individual in one country you may make a taxable gain in another country. You may have to then pay tax on that gain in the country in which it was made as well as your country of residence.
Luckily, many nations have made bilateral tax agreements with each other, so in some cases you may be taxed in your country of residence and be exempt in the country in which you make a gain.
On that note, it's important to keep in mind that you can't make a claim on a capital loss on an overseas property, but you can make a claim on a loss if you borrowed money.
ABOUT THE AUTHOR
---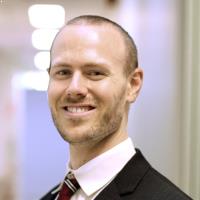 Otto Dargan is the founder and managing director of the specialist mortgage brokerage Home Loan Experts and a two-time winner of the St George Bank and The Adviser 'Broker IQ' competition, taking out the title of Australia's Brighter Broker in both 2011 and 2012.
Home Loan Experts specialises in assisting investors to rapidly grow their property portfolios with home loan solutions that best suit their needs and investment goals. The company also offers timely solutions to first home buyerS trying to get their foot into the Australian housing market.