Routine can polarise people. Some people are afraid of routine because it appears things can become mundane, perhaps boring.
However, if you want to be an excellent agent, you need routine. You're all familiar with the saying 'practice makes perfect' – well, that is wrong. In fact, 'perfect practice makes perfect'.
Routine is so important for real estate agents because it minimises the number of choices you need to make. When you don't have as many choices to make you improve your efficiency, you become more effective and you feel more centred. You don't feel like you are working around everyone, but rather they are working around you.
So here are the tips you need to get your routine down pat.
1. Schedule your aspirations
To make your days work more effectively and to keep you motivated, you need to be working towards a goal. It may be your next holiday or a new toy you want to buy. It doesn't really matter, but schedule the due date to achieve it then work backwards on how you want to get there. Your aspirations, such as having $20 million in total sales by the first half of the year, needs a due date, then you need to look at how many listings you have and how many more you need to get there. When you do get there, give yourself a reward and ensure it is always tied to the goal.
2. Set micro-goals and use to-do lists
Every morning when you wake up there should be a list of everything you need done for the day – and, ideally, a task management program to keep track of things. On this list should be every single item needed for that day. It may be as simple as clearing your inbox, returning a call or buying a house-warming gift. It doesn't matter, but you need to be focused on what you have to do to achieve those goals. It is much more satisfying seeing yourself having ticked 20 or 30 items for the day, rather than one or three. No task is too small and the progress will inspire you.
3. Delete vague goals and replace with specific ones
Another error people make is they are too generic with their goals. Writing schedules in your calendar such as 'Business Development' from 10am-12pm is what rookies will do. You need to manage in that time exactly how you will spend it:
10am-10.30am – Follow-ups from previous inspections
10.30am-11.15am – Prospecting for new customers/leads
11.15am-12pm – Time on your top 20 per cent of clients
Managing your time in this manner is what you need to be really effective. It also ensures you add enough variety to your calendar to ensure you don't get stale in making phone calls. Knowing that the time is finite and there is a deadline will make you work harder in the time you have, and ensure you don't waste it. When you allocate a large block of time, such as two hours, to one task generally it drags out and your attention wanders.
Start by printing this section below and scheduling in 10 tasks for your next day. See how you go.
Follow up every attendee of one of your auctions
Meet with every one of your current vendors
Spend 120 minutes on calls to clients greater than three months since last contact
Spend 360 minutes on calls to clients who have attended an inspection/auction in last three months
Spend 120 minutes on booking appraisals
You may break this down so your day looks more balanced, like this:
Follow-ups from inspections
2 vendor meetings
60 minutes on calls to clients that are greater than three months since last contact
90 minutes on calls to clients who attended inspection in last three months
30 minutes on booking appraisals
2 open-for-inspections
Once you start to give your days routine like this, it will be more manageable and the results will take care of themselves.
ABOUT THE AUTHOR
---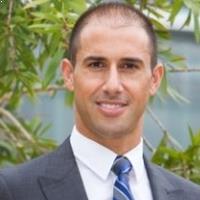 Rocky Bartolotto is the national sales director for homely.com.au. Rocky's extensive experience in introducing new product offerings to the market and client management abilities makes him one of the most knowledgeable property specialists in the country. In addition to his time working in the online space, Rocky is also one of Sydney's top auctioneers, with over 4,000 auctions performed through his business. He is the director and chief auctioneer at Property Auction Services.